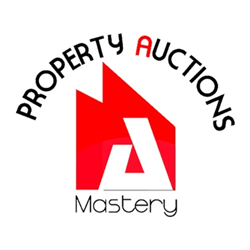 We found that there are still a lot of people who believe auctions are solely for repossessed or problem properties - which is a complete myth. It's still entirely realistic to find some real gems going under the hammer, and that's why we set up this course
London (PRWEB) November 09, 2017
Following on from successful events back in March and June, this third property course will allow hosts to divulge tried and tested tactics that they implement day in, day out in real property auctions for their clients. Indeed, the 1-day mastery event claims to provide 'all the knowledge you need' to find deals in property auctions, so that attendees can learn trade secrets to gain maximum advantage from the auction process.
The event, which takes places at the Danubius Hotel in Regents Park, boasts a multitude of experienced guest speakers including Mahfuz Rahman, a solicitor from Ronald Fletcher Baker LLP, Jay Howard, an auction manager from Auction House London, and Piotr Rusinek - property investor and founder of Auction-News TV.
About Synergy Property Partners: https://auctionsmastery.com/
The property auctions mastery course covers a diverse range of topics, including the dynamics of auction environments and how to operate them with confidence, how to find great opportunities, how to save fortunes on legal fees, what to look out for and how to not get caught out, the auction bidding process itself, flipping in auctions for profits, and much, much more.
Attendees also receive a personalised handbook, 3-course lunch, refreshments throughout the day, optional networking event in the bar afterwards, and finally, a full reimbursement if not fully satisfied with the course content by lunchtime.
While property auctions have been around for some time in Britain, it took a while for a few niggling preconceptions about the industry to be shaken off. From hidden fees to the quality of the homes, the auction process was slightly maligned - but in present day 2017 it appears to be an attractive method of buying in the UK, partly due to the certainty and speed of the process in contrast to the hassle associated with traditional buying and selling.
"We found that there are still a lot of people who believe auctions are solely for repossessed or problem properties - which is a complete myth. It's still entirely realistic to find some real gems going under the hammer, and that's why we set up this course," states Piotr Rusinek, Director of Synergy Property Partners and founder of the Property Auctions Mastery courses.
Mr. Rusinek said he will try and run the course at least twice a year due to the demand.
For more information about the 25th November 2017 workshop, click here: https://auctionsmastery.com