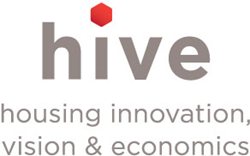 "It's so rare that I get to call someone a visionary, but Steve absolutely fits that definition," said Peter Goldstone, CEO of Hanley Wood. "HIVE attendees will have a rare opportunity to hear directly from one of the master innovators of our time."
WASHINGTON (PRWEB) November 07, 2017
Hanley Wood, the premier information, media, event, and strategic marketing services company serving the residential and commercial, design and construction industries is pleased to announce Steve Case, Chairman and CEO of Revolution LLC, will keynote Hanley Wood's 2nd annual HIVE Conference. Case will be joined on the main stage by Sheryl Palmer, CEO and Chairman of Taylor Morrison, for a conversation about The Third Wave of innovation and entrepreneurship. Case is joining more than forty speakers and panelists from an array of industries concentrating on the five forces transforming housing: Design, Building Technology, Strategy, Intelligence and Capital.
HIVE, which will take place in Los Angeles from December 6-7, 2017, is an unparalleled opportunity to connect and network with an exclusive lineup of C-suite, thought-leaders, policy makers and game-changers from an array of industries.
Steve Case, recently named #4 on POLITICO's annual Politico 50 list, is one of America's best-known and most accomplished entrepreneurs and a pioneer in making the Internet part of everyday life. He is also the author of the New York Times #1 bestselling book, The Third Wave: An Entrepreneur's Vision of the Future. In his role at Revolution, a Washington, D.C.-based investment firm he co-founded in 2005, Steve partners with visionary entrepreneurs to build significant 'built to last' new businesses. He has been a leading voice in shaping government policy on issues related to entrepreneurship, working across the aisle to advance public policies that expand access to capital and talent. He was instrumental in passing the JOBS (Jumpstart Our Business Startups) Act, and is active in advocating on behalf of immigration reform.
"It's so rare that I get to call someone a visionary, but Steve absolutely fits that definition," said Peter Goldstone, CEO of Hanley Wood. "HIVE attendees will have a rare opportunity to hear directly from one of the master innovators of our time."
Registration is now open for HIVE, which will be held in Los Angeles at the Intercontinental Los Angeles Downtown on December 6 & 7, 2017. HIVE 2017 is supported by title and underwriting sponsor, Ply Gem, and founding sponsors, Electrolux, Kohler, Louisiana-Pacific and Samsung. To register or for more information about the conference, please visit the website.
ABOUT HIVE
HIVE is the premier event that concentrates on every aspect of housing: Innovation, Vision and Economics. Founded in 2016, HIVE brings together the best and brightest construction and design professionals, academics and thought leaders from an array of industries passionate about design, business strategies and innovation to stimulate new ideas and shape the future of how people live, work and play. HIVE 2017 is supported by title and underwriting sponsor, Ply Gem, and founding sponsors Electrolux, Kohler, Louisiana-Pacific and Samsung.
ABOUT HANLEY WOOD
Hanley Wood is the premier company serving the information, media, and marketing needs of the residential, commercial design, and construction industry. Utilizing the largest analytics- and editorial-driven construction industry database, the company provides business intelligence and data-driven services. The company produces award-winning media, high-profile executive events, and strategic marketing solutions.