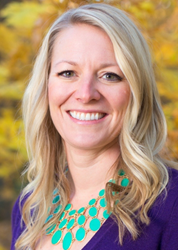 Mount Horeb, WI (PRWEB) November 10, 2017
Dr. Angela Cotey, skilled dentist in Mount Horeb, WI, and her staff at Village Smile Care, are excited to host a community event for the Mount Horeb Area Chamber of Commerce on November 16, 2017, at the State Bank of Cross Plains. The objective of the anticipated social event is to help connect community members and facilitate a strong community mindset. Dr. Cotey and her team offer custom dental treatments including orthodontics, general hygiene cleanings, dental implants and other leading dental services.
A variety of local businesses will join Village Smile Care in hosting an annual community event for their local Chamber of Commerce. The social event is intended to help members of the community connect with each other and learn more about local services and opportunities. Dr. Cotey, respected dentist in Mount Horeb, WI, and her entire staff are dedicated to helping their community grow. They are also passionate about improving the oral health of individuals of all ages through preventative treatment and leading dental care.
Village Smile Care offers a variety of services to help improve oral appearance, functionality and health, including general cleanings, dental implants and orthodontics, including Invisalign®. Invisalign clear aligners are a popular orthodontic treatment for those who want to straighten their teeth without wearing noticeable metal brackets and wires. Dr. Cotey and her team also offer leading dental implant placement for patients with missing teeth in need of a long-term, natural-appearing tooth replacement solution.
Dr. Cotey is an accomplished dentist in Mount Horeb, WI, who enjoys helping members of her community obtain beautiful, fully functional smiles. She encourages patients who are interested in orthodontics, regular hygiene cleanings, dental implants and other dental services to schedule a consultation by calling Village Smile Care during regular business hours at 608-433-2102.
About the Doctor
Dr. Angela Cotey is a general dentist offering personalized dental care to patients in Mount Horeb, WI. Dr. Cotey and her entire team take pride in offering the latest advancements in dentistry and dental technology to ensure each patient enjoys a comfortable experience with long-lasting results. Dr. Cotey combines advanced dentistry with a fun and friendly style. She is a member of numerous professional organizations including the American Dental Association, the Wisconsin Dental Association, American Academy of Cosmetic Dentistry, Fellow in the Academy of General Dentistry and current President of the Wisconsin Dental Study Club and Madison Dental Progress Forum. To learn more about Dr. Cotey or the services she offers, please visit her website at http://www.villagesmilecare.com or call 608-433-2102 to schedule an appointment.