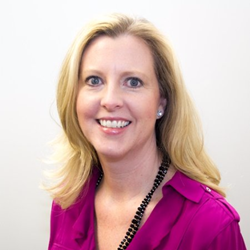 Culture makes this company more valuable - it's a differentiator that I plan to nurture
WASHINGTON, D.C. (PRWEB) November 14, 2017
Higher Logic today announced it has expanded its executive team, naming Ann Burns as Chief Human Resources Officer (CHRO). Burns brings nearly 15 years of executive management experience to Higher Logic, including supporting organizations through rapid expansion. She will be responsible for guiding the dynamic growth at Higher Logic, which recently acquired Informz, Inc. and Real Magnet, Inc., nearly doubling the workforce to 342 employees. The company also continues on a rapid organic growth pace, increasing sales during the first half of 2017 by 91 percent over the first half of 2016.
"Higher Logic has grown rapidly in the past year, both organically and through acquisitions, and yet we are just at the beginning of this growth arc," said Rob Wenger, Higher Logic CEO. "We're so pleased to have someone with Ann's experience and know-how to help guide our workforce through this process."
Burns has a long track record of establishing, scaling and leading top-performing global HR operations. Prior to Higher Logic she was Vice President, Human Resources at Tenable Network Security, where she managed an average headcount increase of 35 percent year-over-year, growing the organization from 200 to more than 850 employees, and had oversight of employees at facilities in 20 countries. Before that, Burns held multiple executive positions at Science Applications International Corporation (SAIC), including Vice President, Human Resources and AVP / Deputy Human Resources Director. During that period, she led HR for a business unit responsible for approximately $800 million in revenue and 2,500 employees, and managed activities for a 200-person acquisition, including successfully transitioning all staff, HR systems, and policies into the organization and facilitating the integration of new employees into SAIC's culture. Burns has a Master of Science degree in Organizational Development/Strategic Human Resources from Johns Hopkins University and a Bachelor of Science degree in Management and Marketing from Towson State University.
"This is an exciting time to join Higher Logic – it has a compelling industry story and aggressive growth strategy," says Burns. "But it's the authentic and team-oriented culture that impresses me most. This company focuses on teamwork that simultaneously elevates the individual – everyone matters, everyone's opinion matters, and everyone has an opportunity to contribute to the company's growth and success. Culture makes this company more valuable – it's a differentiator that I plan to nurture for employee engagement, continued satisfaction, and success."
About Higher Logic
Higher Logic is an industry leader in cloud-based community and marketing automation platforms. Organizations worldwide use Higher Logic to bring people all together, by giving their community a home where they can interact, share ideas, answer questions and stay connected. Our goal is to help your organization with deeper engagement and meaningful interactions for your members, customers and prospects. Everything we do – the tools and features in our software, our services, partnerships, best practices – drives our ultimate goal of making your organization successful. Learn more at http://www.higherlogic.com.