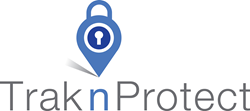 TraknProtect has been successfully implemented in the Americas and we look forward to launching our first customers in the Asia Pacific.
CHICAGO, IL (PRWEB) November 14, 2017
TraknProtect, the only real-time tracking, safety, and analytics software platform for back-of-the-house hotel operations, has entered a new partnership agreement with McLaren Technologies to deliver the full suite of TraknProtect tracking and safety solutions to hotels in the Asia Pacific market.
"The hotel technology market is evolving at a blistering pace and McLaren is helping its Asia Pacific hotel customers navigate the options and make smart, strategic technology decisions. TraknProtect is thrilled to be a one of the solutions that will help McLaren customers overcome hotel operations challenges and improve profits," states Parminder Batra, CEO of TraknProtect. "Our hotel tracking and safety products are delivering great results to our American customers and we can't wait to see our new Asia Pacific customers benefit, as well."
In addition to TraknProtect's original inventory tracking solution, the company recently announced several new products that offer hotels the ability to track room trays, monitor vendors on-site, and provide employee panic buttons and alerts. TraknProtect uses Bluetooth and WiFi to provide customizable, real-time tracking all on a single platform, helping hotels better serve their guests, protect employees, and improve the bottom line.
"I am excited about our new partnership with TraknProtect," stated Matthew White, Managing Director of McLaren Technologies. "McLaren thinks very carefully about taking on new solutions and we only engage with those that will add real value to our customers and partners. TraknProtect meets our high standards and delivers ROI to customers through increased operational productivity and an enhanced guest experience. TraknProtect has been successfully implemented in the Americas and we look forward to launching our first customers in the Asia Pacific."
Please visit http://www.traknprotect.com to find more information about TraknProtect's suite of hotel operations solutions.
About TraknProtect
TraknProtect is the only "Internet of things" (IoT) infrastructure for back-of-the-house operations at hotels. Through its proprietary app, TraknProtect hotel customers have access to real-time locations and data about their inventory, room service trays, and vendor activity on property, all on a single platform. The TraknProtect app also offers panic buttons for staff that provide instant alerts and locations of employees in need of assistance. TraknProtect is enabling hotels to enhance guest satisfaction, increase employee efficiency, and improve employee safety throughout their properties. Hotels can also use TraknProtect data analytics to save significant capital costs by making smarter inventory purchasing decisions and better managing outside vendors. For more information, please visit http://www.traknprotect.com.
About McLaren Technologies Asia Pacific Pte Ltd.
The McLaren Group, headquartered out of Singapore and Sydney, Australia is one of the Asia Pacific's leading providers of cloud based technology solutions for hotels, resorts and visitor based environments. Delivering a range of "best of breed" products, solutions and services from the world's foremost providers of hospitality technology, McLaren is the leader in delivering 100% customer satisfaction, application usage and system operability. McLaren's unparalleled experience and expertise in project delivery and support for technology related products and services across the hospitality industry and related verticals ensures superior client support and service throughout the entire customer experience. McLaren's customers span the world's leading hotel companies including the InterContinental Hotel Group, Starwood Hotels and Resorts, Hilton Worldwide, Accor Hospitality, Pan Pacific Hotels and Resorts Melco Crown, MGM, Four Seasons. Peninsula, Sands Hotels and Hyatt Hotels and Resorts. For more information about McLaren contact sales(at)mclarenint(dot)com or visit the http://www.mclarenint.com.