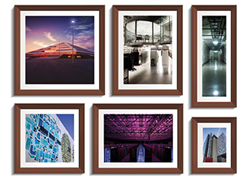 BETHEL, Conn. (PRWEB) November 27, 2017
Quality Uptime Services, a leading provider of UPS and battery preventative maintenance services, announced today that it will sponsor an upcoming award recognizing the World's Most Beautiful Data Center. The award was conceived by Datacenter Dynamics and inspired, in part, by a campaign to encourage the design of better-looking data center facilities. Data centers are often featureless, monolithic structures resembling warehouse or distribution centers.
"Data center beauty and functionality can go hand in hand. As a loyal partner to mission critical facilities, we are proud to acknowledge an architecturally appropriate data center that embraces innovation, resilience, and environmental adaptation," states Frank Monticelli, Vice President at Quality Uptime Services.
The award will be presented during the 2017 DCD Global Awards, an industry awards ceremony designed to highlight the 'great people and excellent projects' in the data center industry. The awards are often referred to as the 'Oscars' of the data center industry. The awards ceremony and gala will take place in London, England on Thursday, December 7th.
Contestants were originally featured in a June article published by Datacenter Dynamics highlighting the ten best-looking data centers in the world. Three projects are located in the United States, including The Switch Pyramid in Michigan, the murals found on Google's Oklahoma campus, and RagingWire's modern TX-1 data center in Texas.
The winner will be chosen by votes submitted by members of the data center community. Everyone is encouraged to participate in the voting process by signing up on the DCD Awards website.
"We are honored to be the sponsor of this year's award for World's Most Beautiful Data Center. It is exciting to be a part of this award in its inaugural year, and we look forward to presenting it to the winner at the DCD gala in London," said John Raio, President at Quality Uptime Services.
About Quality Uptime Services
Quality Uptime Services provides UPS and battery preventive maintenance services with a team of factory-trained field service engineers that supports a national client base across all industries. With over 8.2 million sq.ft. of raised floor under contract and a 97% customer retention, clients confidently engage Quality Uptime Services to maintain 100% uptime. Learn more about QUS, and follow us on our blog, Twitter, or LinkedIn.