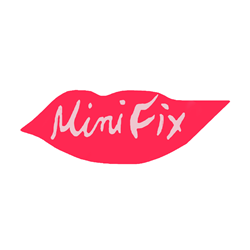 NEW YORK (PRWEB) December 04, 2017
MiniFix Makeup, a new curated makeup and beauty line that specializes in mini makeup must-haves for today's busy girl on the go, announced its launch online at https://www.minifixmakeup.com.
Co-founding partner, Marlene Baum; "I saw a void in the makeup industry for quality makeup created and packaged in a convenient kit that fits anywhere, which can also be the perfect travel size makeup." Friends and family were excited about the concept.
This small makeup bag contains five essential, premium mini makeup products: mini mascara, mini eyeliner, mini bronzer, mini concealer and mini lip gloss in colors that work for most complexions. Also offered are additional customized options of mini eyeshadows, mini lipsticks and a mini brow fix.

Great for the girl on the go
4g of premium product per component
Touch ups for the bride and her bridal party
Last minute overnight trips
A gift for that person who has everything
Little makeup that fits anywhere
Baum and three other partners formed MiniFix Makeup .LLC earlier this year. The potential in the beauty industry for direct to consumer cosmetics brands and the void that this product responds to were untapped until now.
Follow MiniFix Makeup on Instagram @minifixmakeup