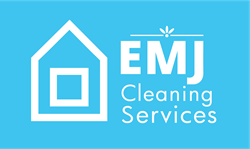 We're here to tidy up your home for you so you can have one less pre-holiday chore to do, and have more time to relax with family and friends.
ATLANTA (PRWEB) December 05, 2017
This time of year, many people start feeling overwhelmed with having so much to do to prepare for the holidays. EMJ Cleaning Services, an Atlanta-based maid service, would like to take away some of the stress of holiday entertaining by offering a 30 percent discount on all its cleaning services (regular "deep" or move-in or move-out cleanings, or extra services) to residential customers who schedule and pay for a service by December 31, 2017.
"Whether you're inviting family and friends over for a Christmas party, planning a New Year's Eve bash, or getting ready for out-of-town houseguests, we can tackle the big cleaning projects for you before your company arrives," says Eric Cano, owner of EMJ Cleaning Services. "Realistically, you're probably not going to be able to do all the holiday shopping, the food preparation, the decorating inside and outside of your house, AND all the housecleaning by yourself. Most people could use some help. We're here to tidy up your home for you so you can have one less pre-holiday chore to do, and have more time to relax with family and friends. We can also help you get your home tidied up again, after all your company leaves."
EMJ's regular residential "deep cleaning" service includes a thorough cleaning of all rooms, hallways and entryways. Floors will be swept and/or vacuumed, surfaces and appliances will be cleaned and dusted, trash will be taken out and bags replaced, bathrooms will be cleaned, and fresh linens will be placed on beds. Extra services such as cleaning the refrigerator, oven or garage, are available for additional fees. EMJ's staff is fully licensed, background checked and bonded, to allow customers peace of mind when their homes are cleaned.
Individuals who would like to learn more about EMJ's end-of-the-year cleaning discounts or want to schedule an appointment are encouraged to call EMJ at (678) 966-9469. To request a free quote, interested parties should fill out EMJ's online form at http://www.emjcleaning.com/free-estimates, or send an email to services@emjcleaning.com.
About EMJ Cleaning Services:
EMJ Cleaning is a licensed, bonded and insured professional home cleaning service in Atlanta, Georgia. The company has been in business for over 14 years, and provides cleaning services to residential and commercial buildings six days a week throughout metro Atlanta. EMJ Cleaning provides specific services such as window cleaning, carpet cleaning, heavy duty cleaning, weekly deep cleaning and move-out cleaning; these are offered in both EMJ's office cleaning service and home cleaning service. For more information, visit http://www.emjcleaning.com.