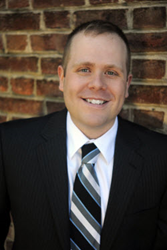 We're excited about the addition of the Wilkens Avenue location, and for Dr. Levin to join our team. We look forward to strong growth in this new Southwest Baltimore location.
BALTIMORE (PRWEB) December 18, 2017
Mid-Atlantic Spinal Rehabilitation & Chiropractic, a leading Chiropractic and Physical Therapy practice, today announced a new office location in the Southwest quadrant of Baltimore City. The new location, at 4600 Wilkens Avenue Suite 102, Baltimore, MD 21229 will be the company's second office outside of it's downtown flagship care center, and will become home to a growing team of healthcare professionals.
Dr. Josh Levin is joining Mid-Atlantic Spinal Rehab, and leading the Wilkens Avenue clinic. Dr. Levin and his team have been providing great quality chiropractic care for headaches, neck pain, back pain, shoulder pain, and leg pain for over ten years and now he brings that experience to the Mid-Atlantic Spinal Rehab family. The move helps to expand Mid-Atlantic Spinal Rehab's reach into Southwest Baltimore, Catonsville, Arbutus, and Halethorpe.
According to CEO, Dr. Marc Gulitz, the expansion has been planned for some time. "Our vision has always been to serve the entire City, and surrounding area. We are excited about serving the needs of the Southwest Baltimore population, and our referring Doctors and partners. We're also committed to expanding our team and creating healthcare jobs throughout Baltimore."
Mid-Atlantic Spinal Rehabilitation specializes in the care of acute injuries caused by automobile or work related accidents. Adding a new location is a strategic move that will allow them to have a physical presence in Southwest Baltimore, expanding their patient care and reach to tens of thousands more Maryland residents.
"Given the number of residents, and referring partners in Southwest Baltimore, and the adjacent Baltimore County suburbs," says Dr. Gulitz, "we expect this new location to quickly grow in patient visits, and staff. Within six months we believe the Wilkens Avenue Clinic will be seeing a similar volume to our Fells Point and Park Heights locations."
About Mid-Atlantic Spinal Rehabilitation
Mid-Atlantic Spinal Rehabilitation specializes in the rehabilitation of acute musculoskeletal injuries, such as those commonly experienced in auto accidents and work related injuries. Our healthcare providers work alongside primary care physicians, pain management physicians, physical therapists, orthopedists, and neurologists to manage care, and provide positive outcomes for patients. Founded in 2012, Mid-Atlantic Spinal Rehabilitation is one of the fastest growing practices in the Region. For more information visit the website at http://www.midatlanticspinalrehab.com
About The Growth Coach of Greater Baltimore
The Growth Coach of Greater Baltimore is a leading provider of Business & Executive Coaching, and Consulting & Sales Training to assist companies with business process efficiency, and improve visibility, accountability, long range planning, and business development strategies. The Growth Coach of Greater Baltimore's flagship program, Strategic Mindset, combines Business Strategy and Planning, Team Development, Marketing, Business Development assistance, and advisory services.