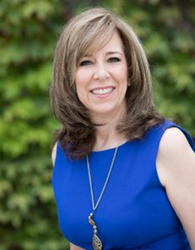 "I am on a mission to empower other women globally to support each other in business, educate each other to be successful and use our platforms to make a difference in other peoples lives." -Eldonna Lewis Fernandez
VANCOUVER, British Columbia (PRWEB) December 21, 2017
The Women's Economic Forum Vancouver was held on November 16-17, 2017 in Vancouver, British Columbia at the Surrey City Hall. An association of the ALL Ladies League (ALL), the Women's Economic Forum (WEF) is a global conference to foster empowering conversations and connections among women. WEF events promote peer exchange and learning in a diverse and interdisciplinary context across the globe, empowering women to expand their business opportunities and increase their global influence. WEF also welcomes men who support the cause of women's leadership.
The WEF brought international women's business leaders, community leaders and philanthropists to be educated, empowered and connected.
Women's economic equality is good for business. Companies greatly benefit from increasing leadership opportunities for women according United Nations Women. Women owned businesses comprise 38% of registered businesses worldwide and over 50% in the U.S. and half of all college students are women. More women are getting educated and starting businesses at a faster rate than ever before.
Featured speaker America's Top Negotiator Eldonna Lewis Fernandez stated, "Being a woman in business and a military veteran who has traveled to many parts of the world; I am on a mission to empower other women globally to support each other in business, educate each other to be successful and use our platforms to make a difference in other peoples lives."
The WEF Annual conference will be held in New Delhi, India April 26 – May 1, 2018. The theme "The Economics of Goodness: Empowering Potential, Engineering Change" is a catalyst to provide women the opportunities for growth, connection and business education. The WEF provides opportunities for start-ups, speakers and up and coming philanthropists to have a platform to expand their network, promote their cause and gain experience in business.
To find out more about the ALL Ladies League and the great works that they do and their upcoming WEF events go to http://www.aall.in. To find out more about Eldonna Lewis Fernandez and go to http://www.EldonnaLewisFernandez.com
Eldonna Lewis Fernandez, author of "Think Like a Negotiator," is a negotiation and contracts expert who has negotiated hundreds of millions in contracts, many in excess of $100 million. CEO of Dynamic Vision International http://www.EldonnaLewisFernandez.com