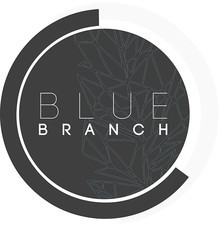 Having a deadline to work to will instil a sense of urgency and prevent procrastination.
EDINBURGH, Scotland (PRWEB) December 22, 2017
Edinburgh-based direct sales and marketing specialist, Blue Branch believes that effective time management is the link to success and is implementing a new time management strategy to optimise sales.
About the firm - http://www.bluebranch.org/
As a passionate advocate of entrepreneurship, Rania Noumaan, Managing Director at Blue Branch is urging aspiring professionals to adopt the following time management hacks.
1. Do a weekly review
Blue Branch believes that it's vital to do a regular check in on the progress of goals. The firm argues that reviewing goals allows people to see improvement and also identify if more needs to be done.
The event marketing expert believes that aspiring professionals need to learn to do a weekly review to see the effectiveness of their time management. Blue Branch also urges contractors to set new weekly goals, sitting down on a Sunday afternoon to reflect on the previous week and set out what they want to achieve in the coming week.
2. Don't multi-task
There is a common misconception that multi-tasking is a great way to get more done, however, research has proven that multi-tasking can be counterproductive. Therefore, at Blue Branch, the firm urges people to tackle one task at a time, giving their complete focus and attention to get it done in an efficient and timely manner.
3. Separate tasks by importance
Director at Blue Branch, Ms Noumaan believes that the key to effective time management is to prioritise tasks depending on their importance. High-value tasks will require more time and attention and therefore should be tackled straight away when energy levels are at their highest. Less critical tasks can be left until the end of the day.
4. Learn to delegate
To maximise productivity, delegation is critical. Ms Noumaan argues that people need to let go of the reigns and trust others to carry out tasks. "For many entrepreneurs, they want to have control over everything, however that will split focus and be counterproductive," commented Ms Noumaan.
5. Don't forget mistakes - Learn from them
Mistakes are inevitable for any entrepreneur; however, the key to success is not to forget them, it's to learn from them and use that experience to succeed next time.
6. Set deadlines for every task
Having a deadline to work to will instil a sense of urgency and prevent procrastination. Ms Noumaan believes that deadlines are one of the best ways to stay organised and boost productivity.
Blue Branch is an Edinburgh-based event-marketing firm with a client portfolio boasting FTSE 100 and blue-chip brands. The firm has huge growth goals for 2018 and is hoping the new time management strategy will act as the catalyst.
SOURCE: http://www.lifehack.org/290992/20-time-management-hacks-wish-known-before-20s?ref=category_section_post_4