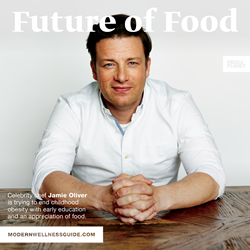 It's heartbreaking that 1 in 6 children in the U.S. struggle with hunger, especially during the summer months when school food programs are not as available
NEW YORK (PRWEB) December 29, 2017
Bar-S, the brand behind America's No. 1 selling franks for 12 years in a row, continues their annual partnership with No Kid Hungry in collaboration with Mediaplanet's "Future of Food" campaign for USA Today. Bar-S upholds their ongoing support for the cause as the front cover sponsor for the campaign with Jamie Oliver, a leading advocate for healthy eating and childhood food security.
In an effort to provide 1 million meals to children in need with its first major nationwide Cause Marketing effort, Bar-S' "Fighting Childhood Hunger" campaign will help alleviate childhood hunger in the United States together with the brand´s customers, employees and partners. Beyond a donation that will benefit kids nationwide during the summer months — often the most food insecure time of year for many children — the campaign will also engage employees and shoppers via volunteer activities, on-pack information and a dedicated microsite. Bar-S also previously donated hot dogs, sausages, and lunch meat for over 160,000 meals to the No Kid Hungry affiliate, Houston Food Bank, to help the victims of Tropical Storm Harvey. The campaign's efforts began in September and will incorporate various hunger awareness initiatives throughout the next year.
"It's heartbreaking that 1 in 6 children in the U.S. struggle with hunger, especially during the summer months when school food programs are not as available," commented Warren Panico, CEO, Bar-S. "Our support of No Kid Hungry is the next natural step in our ongoing commitment to serving our community and the children of our community. At Bar-S, we operate on the belief that 'you can't out give' and we're honored to be a part of No Kid Hungry's important work."
The print component of "Future of Food" is distributed within USA Today, with a circulation of approximately 250,000 and an estimated readership of 750,000. The digital component is distributed internationally, through a vast social media strategy, and across a network of top news sites and partner social media platforms. To explore the digital version of the campaign, go to Mediaplanet's Modern Wellness Guide website.
About Bar-S
For more than 35 years, Bar-S has earned a reputation for high quality meat products including bacon, hot dogs, sausages, lunch meat and more. Bar-S believes shoppers shouldn't sacrifice great taste to stay on budget. The brand is committed to giving back to the communities where their customers, employees and partners live, especially to causes that help alleviate hunger in the U.S. For more information, visit http://www.bar-s.com/serves.
About No Kid Hungry
No child should go hungry in America, but 1 in 6 kids will face hunger this year. Using proven, practical solutions, No Kid Hungry is ending childhood hunger today by ensuring that kids start the day with a nutritious breakfast, eat healthy summer meals and families learn the skills they need to shop and cook on a budget. When we all work together, we can make sure kids get the healthy food they need. No Kid Hungry is a campaign of national anti-hunger organization Share Our Strength. Join us at NoKidHungry.org.
About Mediaplanet
Mediaplanet is the leading independent publisher of content-marketing campaigns covering a variety of topics and industries. We turn consumer interest into action by providing readers with motivational editorial, pairing it with relevant sponsors, and distributing it within top newspapers and online platforms around the world. Our unique ability to pair the right leaders with the right readers, through the right platforms, has made Mediaplanet a global content marketing powerhouse. Just call us storytellers with a purpose. Please visit http://www.mediaplanet.com for more on who we are and what we do.
Press Contact:
Mila Hudson
mila.hudson@mediaplanet.com
(646) 619-3303