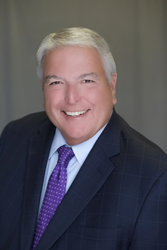 Dallas, Texas (PRWEB) October 03, 2017
Haute Residence is pleased to renew its years-long partnership with real estate agent Mike Brodie. As a member of the invite-only Haute Residence network of top brokers, Brodie exclusively represents the Dallas, Texas real estate market.
Owner and operating principal at Keller Williams Realty Plano, Brodie has served as a leader in the luxury real estate industry for over 40 years. Attesting to his market expertise and service diligence, in 2014, he received the Distinguished Service Award from the National Association of Realtors.
Brodie worked with Keller Williams International to develop the KW Luxury Brand, and has assisted many executives and sports celebrities with their estate purchases in North Dallas and Southwest Collin County. In addition to being Broker/Owner of the Plano, Texas, office of Keller Williams, he has multiple business interests in Keller Williams International.
Brodie's awards and appointments include:

2014 Distinguished Service Award recipient – National Association of Realtors
Past Treasurer of the National Association of Realtors
Past Chairman of the Texas Real Estate Commission
Executive Board Member, Lone Star Chapter Big Brothers and Big Sisters
Board of Directors, Hankamer School of Business at Baylor University
Active Supporter of Emily's Place, a transformational housing ministry for women escaping domestic violence
Outstanding Personal Achievement Award for Leaders in Luxury 2013
Keller Williams Realty Top Profit Share Earner – current and past several years
Lifetime Achievement Award, Collin County Association of Realtors 2014
Outstanding Personal Achievement Award for Leaders in Luxury 2013
Distinguished Alumni Award from Grand View University 2010
Leadership Award for the Greater Dallas United Way
Past President of Plano Chamber of Commerce
Past Chairman of the Board of Governors for Gleneagles Country Club 2010
Realtor of the Year for Collin County Association of Realtors
Realtor of the Year for Texas Association of Realtor
Realtor of the Year for Texas Association of Builders
Past National President (1992), Council of Residential Specialists(CRS)
RPAC Hall of Fame, Platinum
Co-founder of the President's Circle of NAR
About Haute Residence:
Designed as a partnership-driven luxury real estate portal, Haute Residence connects its affluent readers with top real estate professionals, while offering the latest in real estate news, showcasing the world's most extraordinary residences on the market and sharing expert advice from its knowledgeable and experienced real estate partners.
The invitation-only luxury real estate network, which partners with just one agent in every market, unites a distinguished collective of leading real estate agents and brokers and highlights the most extravagant properties in leading markets around the globe for affluent buyers, sellers, and real estate enthusiasts.
HauteResidence.com has grown to be the number one news source for million-dollar listings, high-end residential developments, celebrity real estate, and more.
Access all of this information and more by visiting: http://www.hauteresidence.com