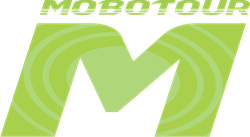 This competition is extremely exciting for us. We are betting 100% on the ideas of the youth of this planet. In addition, this will provide an amazing opportunity for the candidates to recruit the youth of their generation as well. Essentially we will be creating a reciprocating loop where everyone
MIAMI (PRWEB) January 04, 2018
mobotour announces the opening of their youth advisory board competition.
competition runs through Apr 1st; online nominations accepted through March 1st.
mobotour is passionate about the youth of the world and all they have to offer in the form of innovation and creativity. The mobotour team has felt in order to be a competitive company for decades to come, they will need to rely on the ideas and thoughts of the younger generations. CEO, Dustin Laun decided to put this vision to the test. He wants to recruit three individuals to serve on the advisory board of mobotour. Dustin wants to have one middle school candidate, one high school candidate, and one college candidate. In return for serving on the board and helping the organization to grow, these candidates will be guaranteed executive positions once the company achieves its revenue goals of $300m or possibly sooner.
"This competition is extremely exciting for us. We are betting 100% on the ideas of the youth of this planet. In addition, this will provide an amazing opportunity for the candidates to recruit the youth of their generation as well. Essentially we will be creating a reciprocating loop where everyone benefits. All we ask of the winners is they attend our quarterly meetings and provide any and all thoughts on how we can achieve our mission while maintaining our integrity. No other technology company today is providing this kind of opportunity thus never realizing all the benefits gained." Dustin Laun
The competition is simple to enter. Simply go to http://mobotour.com/mobotour_advisoryboard_contest/ and enter the reason why you would make a candidate an organization would want. You can do this in the form of written text or submit hyperlinks to videos of yourself. mobotour wants the candidates to be bold and not hold back. This will not be your traditional evaluation so you'll not want to treat it as such. The company needs the most creative minds on the planet.
About mobotour:
mobotour transforms the mobile workforce technology business model, offering a simple, effective reporting tool that's unmatched in its affordability. It provides anyone responsible for property tours, patrols or rounds the simplest and most powerful tool for real-time, complete mobile workforce reporting. Schedule reports or get notified immediately of critical information including photos, videos, and audio information. Visit the website to see more: http://www.mobotour.com