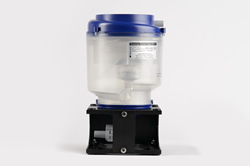 This MSA agreement reinforces both companies commitments to providing a better product and service to dentist in the US - Jeffery Miglicco (CEO - PureWay)
(PRWEB) January 05, 2018
PureWay™ is a leading manufacturer and compliance company in the U.S. that specializes in waste management and regulatory compliance for small healthcare facilities. This master supplier agreement with Pure Water grants PureWay™ exclusive supplier rights for the ECO II Amalgam Separator in the U.S. PureWay™ will now supply to all distributors of ECO II Amalgam Separators in the US. This transition will allow PureWay to improve distribution, distributor support efforts/programs, and simplify the compliance requirements for dentists to assist them in attaining and maintaining compliance with EPA regulations.
"We have always maintained a strong relationship with Pure Water and this MSA agreement reinforces both of our companies commitments to providing a better product and service to dentists in the U.S.," said PureWay's CEO, Jeffery Miglicco.
The EPA's recent ruling requiring most dentists to install and properly maintain an amalgam separator has all dentists concerned about their impact on the environment and concerns about maintaining compliance.
"With our strong partnership with PureWay we believe that by combining our amalgam separator (ECO II Amalgam Separator) and their regulatory expertise, together we can provide the best offering for the dentist at a great price," said Pure Water's CEO Walter Ruffini.
EPA regulation for Amalgam Separators
On July 14th, 2017 the EPA's final ruling became effective, requiring the use of Amalgam Separators under the Clean Water Act to control discharge of mercury and other metals into public owned treatment works (POTWs) from dental practices. (EPA Effluent Guidelines https://www.epa.gov/eg/dental-effluent-guidelines)
Made and engineered in Austria, the ECO II Amalgam Separator is the ideal solution to satisfy this EPA requirement. Its compact design, easy installation and low cost make it the perfect solution for any dental office. Through sophisticated product design and advanced engineering, the ECO II is the finest amalgam separation system available worldwide--the ECO II family of amalgam separators is currently in use in over 5,000 dental offices in the U.S. and over 200,000 worldwide.
For more information about the ECO II Amalgam Separators click here