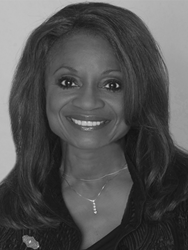 NEW YORK (PRWEB) January 16, 2018
Haute Residence welcomes acclaimed realtor, Eugenia Foxworth to its invitation-only real estate network. As a Haute Residence partner, Foxworth exclusively represents the high-end real estate market in Upper Manhattan, New York City.
Foxworth is a unique real estate Broker "without borders," specializing in exceptional properties in New York City, Riverdale, NY as well as internationally. She has acquired a reputation with both buyers and sellers for her tenacity, knowledge of the market, professionalism and personality. She has an "out of the box" approach to the industry, which has catapulted her among the best brokers worldwide.
Foxworth is the President and Owner of Foxworth Realty, and Vice President of the Americas for FIABCI-ORG (the International Federation of Real Estate). She is a New York state-licensed Broker, CIPS (Certified International Property Specialist), a member of REBNY (Real Estate Board of New York), NYRS (New York Residential Specialist), NAR (National Association of Realtors), MANAR (Manhattan Association of Realtors), NYSAR (NY State Association of Realtors), and MWBE (Minority & Women-Owned Business Enterprise). She sits on the Executive Board of Directors for FIABCI-USA that is an NGO (non-governmental organization) with the United Nations and is in 65 countries. Foxworth holds the prestigious FIREC designation with NAR, which cements her position as an elite real estate agent. She is also a vice president of the Harlem Tourism Board and sits on the Board of Directors for the New York Women's Chamber of Commerce.
Foxworth earned the Jack Sharp Memorial Membership Award and the President's Award of FIABCI-USA during the 64th Annual International Real Estate World Congress Award Ceremony in May 2013. On June 15, 2013, she was honored by Chase Bank and the Women in the Black, and was given the "Woman on a Mission Award" and New York State Senator Bill Perkins honored her with the Proclamation for Exemplary Service. She received a "Medal of Honor" (2007-2008) for distinguished service from the U.S. Chapter President of FIABCI. She is currently serving as a Vice President of Networking and Marketing for FIABCI International.
Prior to opening Foxworth Realty, Foxworth earned membership in the 2006 International Diamond Society for her performance, which ranked her in the top 13 percent of all Coldwell Banker sales associates from around the country in 2005. In 2007, she was recruited as an associate broker for Warburg and in the fall of 2008, Foxworth opened Foxworth Realty, Inc. a boutique real estate firm.
Foxworth has lived and travelled extensively throughout the world and now resides in New York.
About Haute Residence:
Designed as a partnership-driven luxury real estate portal, Haute Residence connects its affluent readers with top real estate professionals, while offering the latest in real estate news, showcasing the world's most extraordinary residences on the market and sharing expert advice from its knowledgeable and experienced real estate partners.
The invitation-only luxury real estate network, which partners with just one agent in every market, unites a distinguished collective of leading real estate agents and brokers and highlights the most extravagant properties in leading markets around the globe for affluent buyers, sellers, and real estate enthusiasts.
HauteResidence.com has grown to be the number one news source for million-dollar listings, high-end residential developments, celebrity real estate, and more.
Access all of this information and more by visiting: http://www.hauteresidence.com