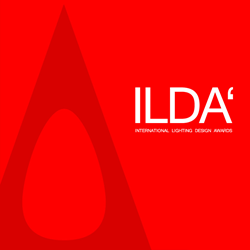 COMO, Italy (PRWEB) January 16, 2018
Today, A' Design Award and Competition is organizing a worldwide Lighting Products and Projects Design Award among lighting designers, lighting architects and lighting product manufacturers from around the globe in order to choose and promote lighting projects with values of good design through industry. The A' International Lighting Products and Projects Design Awards is a two step competition. The first step is free to register at A' Design Awards and Competition, submit the project and get a preliminary score. Successful designs that pass the preliminaries could proceed with nomination, however it shall be mentioned in advance that there is a nominal fee to nominate entries.
The Lighting Products and Project Design Awards is accepting projects in many different sub categories that will be judged by a professional jury panel who are devoted to select the best lighting products and projects that will represent a combination of great aesthetic, modern functionality, excellent quality and creativity approach. Lighting designers are encouraged by A' Lighting Products and Projects Design Awards to submit their works, both realized and on a concept stage, that were created within last 10 years, in pursuit of recreating a modern trends in lighting industry and promote the best of the best projects.
The deadline for submissions to A' Lighting Products and Projects Design Awards is on February 28, 2018. Results of the competition will be announced on April 15, 2018 through the most popular design media partners of A' Design Award and Competition.
Winners of the A' Lighting Products and Projects Design Awards are awarded with the A' Design Prize that contains design excellence certificate, lifetime license to use the winner logo, yearbook of best designs, exhibitions of awarded works in Italy, A' Design Award trophy, invitation to take tart in the A' Design Awards' Gala Night for two person, inclusion in World Design Rankings, Designer Rankings and lighting design classifications. In addition, laureates of A' Lighting Products and Projects Design Awards will receive a very inclusive press kit which contains the exclusive interview with the designer, the press release for award announcement, as well as design images, photographs of the designer, logo of the designers and their clients, dozens of high resolution photos and images of other designs projects by the designer, for added exposure.
About A' Design Award and Competition
The A' Design Award and Competition has been established to recognise the best design projects in all countries and in all creative disciplines. The main aim of the A' Design Award and Competition is to create a global awareness and understanding for good design practices and principles by highlighting the best designs worldwide in all industrial fields. The final aim of the A' Design Awards is to motivate designers, companies and brands from all around the globe in order to create superior products and projects that benefit the society. To learn more about the A' Design Awards and the A' Lighting Products and Projects Design Awards please kindly visit http://www.designaward.com