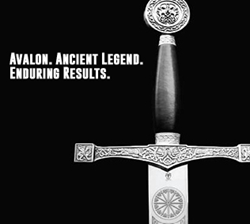 This journey is about challenge, collaboration and community – showing women that anything can be overcome or achieved if we work together and support one and other.
WASHINGTON and LONDON (PRWEB) January 23, 2018
The Avalon Institute is proud to support Ms. Kiko Matthews in her quest to break the 56 day, female solo record for crossing the Atlantic Ocean in a rowboat. Ms. Matthews, an entrepreneur, paddle-boarder, and endurance athlete, has trained over 1000 hours for this attempt. The carbon fiber vessel holds the world record for the fastest solo male, held by Charlie Pitcher in 2013. Viewers can follow Matthews' progress in real time via live GPS feed.
The Avalon Institute is a global leadership development firm informed by deep seated principles that emphasize values over rules, empowerment, clarity of purpose, innovation, and intentional leadership. By way of its robust network of members, partners, fellows, coaches, and practitioners, the Institute seeks to connect and support leaders and change- makers dedicated to having a positive impact on others. With offices in Washington, DC and Great Britain, Avalon-UK is headed by outstanding business coach, leader and author Ms. Sharon Roberts .
Matthews seeks to increase interest in her inspiring female-led organization 100TOGETHER while at the same time raising funds for the new intensive care unit at Kings College Hospital in London, England. Says Matthews, "Being honest with who you are and what you believe-in addition to the working relationships you develop-has a profound effect on your long-term happiness and success. The support I have received from friends and strangers has been incredible, and something I attribute to being honest with myself, friends, family and those I meet."
While Matthews' focus had primarily been on the intense training needed to complete such an arduous undertaking, she explains "I also knew that this journey would tax my resilience and mental fitness. After I connected with the Avalon team in the US, I had a chance to take their Cognitive Peak Profile assessment and discuss my unique results. I gained some amazing insights into my cognitive strengths and how to better tap into those assets. Ultimately, I realized that while physical fitness is key, the mental challenge is enough to test anyone to their limits. The mind is a very powerful organ and I'm really interested in testing it to its full."
Avalon's Sharon Roberts indicates, "We are blessed to support Kiko, hear her amazing story and deepen our mutual understanding of her cognitive assets around resilience and innovative thinking. Her journey is endlessly inspiring and she truly pays it forward by motivating others to go for success in their own lives!" Avalon partner Perry Smith remarks, "It seems we find ourselves living in an increasingly fragmented world. We founded Avalon as a 21st century leadership and business development firm that strives break down barriers and empower organizations and individuals to connect at a deeper level and take command of their own growth. Kiko is is an amazing teammate and represents true strength and positive commitment to attaining her goals."
About the Company:
The Avalon Institute is founded by USAF General John E. Michel (Ret.) and serial entrepreneur Perry Jobe Smith. Central to the company's mission is the Avalon Institute's Roundtable Leadership Model™, a combination of people-centric organizing models, coaching, business devleopment and education. Additional data and analysis is supported by cutting-edge neuroleadership assessments that clearly identify strengths and blind spots in individuals and teams.
The Institute's proprietary methodology has proven remarkably successful in numerous individual and team engagements, including leadership programs with US Special Forces Command and Joint Special Operations University in Tampa, FL. In addition, the team has delivered innovation, strategy and executive development training to the US Army, US Air Force, public transportation and numerous clients in the private and federal government sectors. Interested parties may go to http://www.avalonleadership.com for more information.