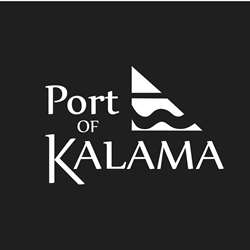 The Port of Kalama seeks a partner that brings vision and expertise to the development of this important and highly-visible new mixed use commercial site.
KALAMA, Wash. (PRWEB) January 22, 2018
The Port of Kalama has issued a Request for Interest(RFI) seeking a partner in the development of the five-acre commercial parcel located at the entry to the proposed Spencer Creek Business Park. The high-visibility site is a critical first phase of the long-planned Spencer Creek Business Park and is expected to be a major focus of ongoing economic development efforts.
The Port seeks an innovative partner to create a desirable destination off of I-5 at the entry to the Spencer Creek Business Park. The first phase of commercial development is now being planned as the gateway for the rest of the mixed-use property. More than 30 companies, employing more than 1,000 people, already call the Port of Kalama home, and the Port's Industrial Parks employ more than 400 people just ¾ - mile from the proposed site at the Park.
"The Port of Kalama seeks a partner that brings vision and expertise to the development of this important new mixed use commercial site—we've already made a significant investment in site preparation and infrastructure to support future development, and the Port offers the financial capability and commitment to provide the necessary ongoing support to assure a successful outcome for the development," says Mark Wilson, executive director, Port of Kalama. "The Port is committed to reducing barriers to development and providing clarity and certainty throughout the development process for projects that support the Port's economic and community development objectives."
The 70-acre Spencer Creek Business Park will support a mix of light industrial, office, commercial and retail uses including:

Light industrial
Commercial/retail
Hotel
Convenience store
Dining
The Port successfully petitioned to annex its East Port properties including Haydu sports park and Spencer Creek Business Park, into the City of Kalama in 2014. As a result, local city revenues should benefit from upcoming business and leasehold activity. The Port will finance public improvements including new sidewalks, road upgrades and habitat enhancements.
Preliminary work at Spencer Creek Business Park will go out to bid early 2018 and includes filling and grading, installation of storm water treatment systems, and road improvements to make way for new commercial development. While East Port will be built out over many years, business park construction and operational activities are projected to support more than 1,000 jobs and millions of dollars in new local economic activity.
"We fully expect the development of Spencer Creek Business Park to attract new commercial businesses to the region and provide more family wage jobs here," said Wilson. "Not only are we expanding recreational and employment opportunities, we're offering first-rate facilities to draw visitors and investment from throughout our region and beyond."
A competitive, driven and innovative team, Port of Kalama staff act as 'Boots on the Ground' for a growing community of businesses who have relocated or grown there—committed to customer service and helping developers and businesses thrive:

Experienced developers
Capital-rich entity with funding for partnership
Economic and environmental award-winning team
Right off I-5
Collaborative, business-friendly
The Port of Kalama celebrates an extensive list of environmental and economic awards and acclaim:
In 2015, Port of Kalama was named the Washington State Port of the Year—a distinct honor awarded for outstanding long-term vision, innovation and community collaboration to create jobs and improve quality of life—all things the Port was created to do.
The City of Kalama and Port together earned the 2014 Governor's Smart Communities Award for their collaboration on planning the multi-use Spencer Creek Business Park property which is expected to boost the region's available commercial property, economy and job opportunities.
The Port consistently wins the Pathways 2020 Community Champions Award for Economic Vitality, which awards organizations that excel at creating jobs, employee wellness, training, employable skills, new or expanding business, transportation, financial security, reducing poverty, and higher wages.
About Port of Kalama – Where rail and water meet
The Port of Kalama is located in Southwest Washington on the Columbia River and immediately off of Interstate Highway 5. The port exists to induce capital investment in an environmentally responsible manner to create jobs and to enhance public recreational opportunities. Port of Kalama's industrial area includes five miles of riverfront property adjacent to the 43' federally-maintained deep draft navigation channel of the Columbia River. The Port is served by the Burlington Northern/Santa Fe and Union Pacific railroads. There are over 30 businesses located at the Port of Kalama, employing over 1,000 people. Port of Kalama offers all the superior facilities businesses need to thrive, and an unsurpassed quality of life. The port offers shovel ready sites, a new Industrial Park, state of the art Marine Terminals and transportation accessibility to rail and highway all just a 30-minute drive to the Portland International Airport. Port of Kalama also offers high-bandwidth communications, with dual access fiber-optic service to Seattle and Portland. Properties currently available at the port for businesses wishing to expand and thrive: Visit http://portofkalama.com/available-properties/
Contact: Eric Yakovich, economic development manager, Port of Kalama, 360.673.2337; Liz Newman, marketing manager, Port of Kalama, 360-673-2379; or Claudia Johnson, public relations, 503-799-2220.