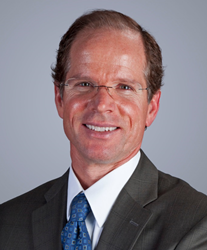 The collaboration with CCTC will allow us to make strategic investments, fund state-of-the-art improvements and hire specialized talent that increase our global competitiveness. -- Jack Sexton, ALOM's Chief Financial Officer
FREMONT, Calif. (PRWEB) January 23, 2018
ALOM, a global leader in supply chain management, has been awarded a $1-million California Competes Tax Credit (CCTC) by the Governor's Office of Business and Economic Development (GO-Biz). The tax credit will enable ALOM to continue to grow in California through investment in capital equipment, research and development, automation, new facilities, and other improvements that will fuel growth and add jobs in the state. ALOM was selected based on its ongoing and planned growth in California, reinforced by its long-term history of investment and growth in California and its legacy of corporate responsibility demonstrated through community-based and civic support.
"ALOM is proud to partner with the Governor's Office of Business and Economic Development to increase our California presence. We maintain our headquarters in California for proximity to strategic technology companies that are both our customers and critical to our technology-driven supply chain. The collaboration with CCTC will allow us to make strategic investments, fund state-of-the-art improvements and hire specialized talent that increase our global competitiveness," said Jack Sexton, ALOM's Chief Financial Officer. "California is a world leader in advancing a responsible and sustainable supply chain, which we fully support. Our Silicon Valley headquarters positions ALOM in close proximity to leading global corporate brands and transportation hubs, at the forefront of technology innovation and operational excellence."
ALOM designs and implements technology-driven supply chain solutions that solve the complexities and risks confronting its Fortune 100 clients. ALOM President and CEO Hannah Kain founded the company in Silicon Valley in 1997 to enable organizations to focus on innovation by outsourcing entire segments of their supply chain. Today with a global presence of 18 locations ALOM remains committed to premier quality, efficiency and technology innovation.
"The California Competes Tax Credit continues to encourage companies from around the world to locate, expand and add good paying jobs in California," said Panorea Avdis, GO-Biz Director and Chair of the California Competes Tax Credit Panel. "In just three years, hundreds of companies have made commitments to expand in the state and GO-Biz will continue to host informational workshops throughout the state, as well as work with our regional and local partners, to ensure companies of all sizes know about and apply for these tax credits."
In 2013, the California Competes Tax Credit was created by Governor Brown to focus on helping businesses grow and stay in California. This fiscal year, GO-Biz is allocating over $200 million in total tax credits. Since 2014, GO-Biz has allocated $622.8 million to 865 companies projected to create 83,414 new jobs and make $15.7 billion in new investments.
About California Competes
The California Competes tax credit is part of the Governor's Economic Development Initiative (GEDI) which Governor Brown signed legislation to enact in 2013 (AB 93 and SB 90). GO-Biz evaluates the most competitive applications based on the factors required by statute, including total jobs created, total investment, average wage, economic impact, strategic importance and more. Companies are exempted from paying state income taxes in the amount awarded.
About Governor's Office of Business and Economic Development (GO-Biz)
Established in 2012 by Governor Brown, GO-Biz serves as California's single point of contact for economic development and job creation efforts. GO-Biz offers a range of services to business owners including: attraction, retention and expansion services, site selection, permit streamlining, clearing of regulatory hurdles, small business assistance, international trade development, assistance with state government, and much more.
About ALOM:
ALOM is a global supply chain management services and solutions provider serving as a partner to its Fortune 100 clients in the automotive, government, medical, telecommunications, and utility/energy sectors. Headquartered in Fremont, CA its expert team of strategists, technology engineers, and supply chain specialists operate globally from 18 locations. ALOM service offerings include procurement, e-commerce, inventory, assembly, digital media duplication, print management, fulfillment, IT integration, freight management, and operations. ALOM is proud to deliver its clients' products and services impeccably, enrich the end-user experience, and uphold their brand reputations. http://www.alom.com