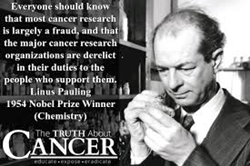 "It is 2018, and we are worse off on the cancer front that we were during the War era. What is going and how can fix this serious problem once and for all? People give up their hard-earned money to fight the cause and yet the tragic results and statistics don't ever improve…not even slightly."
ORLANDO, Fla. (PRWEB) January 28, 2018
On January 20th, 2018 MOLSI Productions released its third musical album release in three weeks' time. The artist, Jack Molsi, (who also goes by "MOLSI") noted that he was "rudely interrupted" from putting the finishing touches on his recent avant-pop album "Uprise/Downstream" so that he could focus on releasing a "political alternative rock album" just in time for this year's Grammy Awards. According to the artist, Jack Molsi, he had "no choice" but to release a political album leading up to the long-revered awards ceremony presented by the Musical Recording Academy.
The title of the new album release is "MOLSI – Outside Forces" and the album features a song that MOLSI titled "The Cancer Industry". According to MOLSI, "the research shows me that sadly there many non-for-profits, multinational corporations and hospital chains profiting so extravangantly off of the cancer diseases that a cure for the disease is taking longer than it should." MOLSI added, "We have a cancer epidemic in this country and around the world. It seems to only be getting worse before it's getting better. It is a life-altering disease that causes families chronic pain and the treatments available for this disease are both ineffective and insanely unaffordable." MOLSI went on to say, "I very much hope that just one artist at the Grammys brings to the public eye this ongoing cultural tragedy. I personally have had enough of Democrat v Republican talking points at the national award shows. These partisan talking points accomplish zero societal good. The artists in this country need to be brave and focus on social issues that actually make a meaningful difference for the average person. Too many musicians are out of touch with ordinary folk and they sit upon a high-horse raving about politically-correct causes that at the end of the day are not very important. If the music industry, the tech companies, the mass media outlets, Big Pharma, and our federal government were to genuinely focus on curing cancer it could and should be accomplished tomorrow.
MOLSI concluded by saying: "It is 2018, and we are worse off on the cancer front that we were during the War era. What is going and how can fix this serious problem once and for all? People give up their hard-earned money to fight the cause and yet the tragic results and statistics don't ever improve…not even slightly." MOLSI's song "The Cancer Industry" is featured on the album "Outside Forces". Both the song and the album are available for preview free of charge on YouTube.