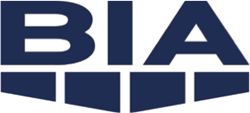 NEW YORK (PRWEB) January 30, 2018
Business Intelligence Associates, Inc., (BIA), a leading national eDiscovery service provider, has announced its new BIA Client Portal, which will provide clients with unprecedented and real-time insight into every aspect of their eDiscovery matters.
"Despite all of the advancements in the eDiscovery industry over the past decade, most legal professionals still have to reference multiple separate systems and pull numerous reports just to see what's going on with their matters, data and budgets. That's just not acceptable anymore," said BIA CEO and Co-founder Brian Schrader. "Our new BIA Client Portal will provide complete clarity and detailed metrics across all projects – on one screen."
The Portal's main landing page will allow administrators and internal corporate legal personnel to gain swift analysis into all cases, with information pulled in from the various platforms and processes used throughout the lifecycle of an eDiscovery matter, including:

Budgets: approved budgets, the current spend on each budget to date and the remaining budget available for each matter
Legal holds: original notification, acknowledgement and reminder dates and status
Custodians: detailed information on custodians across cases
Data sizes: initial collection sizes, expanded sizes, post-culling and TAR results and more
Metrics: from initial collection to trends through the review process, including average documents per hour, percentage reviewed and quality control status
Productions: status, total documents produced, redactions, privileged and more
Support tickets: detail on all tickets submitted, including ability to view outstanding tasks, see the status and expected completions of each and submit additional tasks or comment on existing tasks directly within the Portal
Plus, clients will be able to click on areas of the Portal's primary dashboard to both dive into further details and access related platforms.
"For more than a year, our development team has been working on upgrading, integrating and reconfiguring our back-end systems – from solutions like TotalDiscovery and Relativity to our internal time-tracking, accounting and sales management platforms and more – all in preparation for the introduction of the BIA Client Portal," said Scott Hammer, BIA's vice president of technology. "Once completed, real-time or near real-time metrics from every system will feed directly into this central hub, ensuring that the information displayed is as current as possible."
BIA has a history of creating new technologies both to address current needs and to drive change within the eDiscovery industry, including pioneering DiscoveryBOT, the industry's first light-touch live data collection tool, and TotalDiscovery, widely recognized as the first end-to-end enterprise SaaS platform for eDiscovery, and which is now a stand-alone product.
"From the very founding of BIA, our goal has been to take what has always been seen as a chaotic, transactional and disruptive process and make it as routine, efficient and cost-effective as possible. This goal has led to every innovation we have invented or introduced, and it will be the guidepost that will empower our continuing efforts to drive process improvements and technological innovations," said Schrader. "Our new Portal continues that tradition and introduces a whole new era of transparency to the eDiscovery process."
BIA's Client Portal is expected for general release in the second quarter of 2018.
About BIA
As an industry pioneer, BIA continues to set the standard for reliable, innovative and cost-effective eDiscovery services. Its customer-first focus has resulted in countless innovations copied widely across the industry today. From technical innovations like truly remote data collections and the first cloud-based, end-to-end eDiscovery platform to service revolutions like reusing data and coding across matters and hiring dedicated, full-time employees for document review, BIA consistently stands at the leading edge of the industry. Founded by legal and technology professionals, BIA provides the entire spectrum of eDiscovery services – including attorney document review – with minimal disruption to its clients' daily business operations. To learn more, visit BIA at http://www.biaprotect.com or on Twitter at @biaprotect.