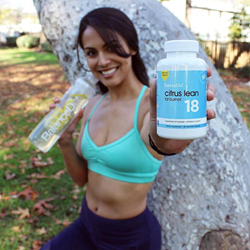 BalanceDiet™ Brand Affiliate Program Seeking Influential Members of the Health and Fitness Communities
Miami, FL (PRWEB) January 30, 2018
Personal Trainers, Nutritionists, Coaches, and anyone promoting a healthy lifestyle can now receive generous commissions, while providing clients with access to high quality BalanceDiet™ wellness and health products at discounted prices.
Finding quality supplements and healthy snacking options worth advocating for can be daunting. It's natural to casually promote basic health products readily available at big box pharmacies or even neighborhood health food markets, but when personal reputation and professional credibility are on the line it's best to be prudent with those recommendations. No one knows and cares for a client's needs like a trusted professional, so who's better at making informed supplemental and healthy snacking suggestions?
BalanceDiet is a leading weight loss and wellness brand with a complete lineup of vitality products, immunity builders, weight management and fat burners, healthy snacks and clinical-grade detoxes. This brand affiliate program pays top industry commissions, including performance incentives and bonuses, as well as client-side discount codes to help encourage sales. The program is free to join, easy to enroll and requires no technical knowledge beyond an enthusiasm to promote healthy lifestyle products.
Influencer programs such as BalanceDiet's are common throughout the Internet and offer individuals with a large social media audiences or website traffic a great way to profit from their efforts.
From BalanceDiet's origins as a regional weight loss chain 25 years ago, BalanceDiet™ has evolved into a global wellness and lifestyle brand with award-winning health and home products, featuring an exclusive line of pioneering health and vitality products, innovative weight management tools and a popular Celebration of Food and Healthy Living! approach to wellness.
For more information on how to become a BalanceDiet Brand Affiliate, visit gobalancediet.com/become-an-affiliate or call 954-613-6107.
–#####–