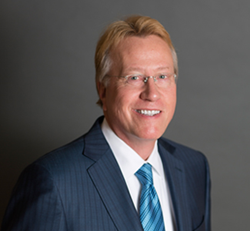 "The role of ETA has never been more vital than now, with the rapid diversification of payment options and the technology advancements driving these solutions to market." -Neil Randel, CEO, First American
FORT WORTH, Texas (PRWEB) February 01, 2018
First American announces the appointment of Neil Randel to the 2018-19 Board of Directors for the Electronic Transactions Association (ETA), the global trade association of the payments technology world.
In addition, First American executives Brian Dorchester, Mike Lawrence, and Rick Rizenbergs will serve on various ETA committees, respectively Risk Fraud & Security, Technology, and Payment Sales & Strategy.
Randel was tapped for the two-year appointment by member vote, along with Joe Mach, President, Verifone North America.
"Since ETA first opened its doors, I have watched the organization grow in scope and influence, paving the way for all who operate within the payments technology world," said Randel, chief executive officer, First American. "The role of ETA has never been more vital than now, with the rapid diversification of payment options and the technology advancements driving these solutions to market. I'm excited to work with my fellow Executive Committee members, particularly in helping to advance policy positions favorable to our industry."
"ETA's member companies are the world's most innovative payments technology providers and financial institutions, enabling seamless and secure payments for merchants and consumers," said ETA CEO Jason Oxman. "We are excited to have executives from First American lend their voice and expertise as we work to move our industry into the future."
Randel and Mach join the following fellow 2018 ETA Executive Committee members:
Tim Tynan, CEO, Bank of America Merchant Services – Chairman of the Board and ETA President
Kevin Jones, President & CEO, Anovia Payments – President-Elect
Christine Lee, Senior Leader BIN Sponsorship, Vantiv – Treasurer
Guy Harris, President North America, Elavon – Secretary
Jeff Sloan, CEO, Global Payments – Immediate Past President
About First American Payment Systems – Technology Driven Payments
First American Payment Systems, L.P., headquartered in Fort Worth, Texas, is a global payment technology company providing leading integrated payment solutions to more than 210,000 merchants throughout the Americas, Europe, and Australia. First American provides partner and merchant payment solutions that include a robust set of in-store, online and mobile payment solutions paired with the latest in payment security, across a wide range of verticals. Backed by award-winning customer service, merchants and partners have access to our U.S. based Customer Call Center 24/7/365. For more information, visit http://www.first-american.net.
About ETA
The Electronic Transactions Association (ETA) is the global trade association representing more than 500 payments and technology companies. ETA members make commerce possible by processing more than $5 trillion in purchases in the U.S. and deploying payments innovations to merchants and consumers.