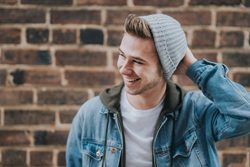 TEL AVIV, Israel (PRWEB) February 02, 2018
Swifitic.io, a leading mobile app-creation solution for social content creators aims to empower social media influencers with the tools they need to increase their reach, open new monetization options, and strengthen engagement with their core fans.
Social Growth Challenges
If there's one thing that both brands and social media influencers can be sure of when it comes to social networks such as Facebook, Instagram, Twitter and YouTube, it's that the rules are constantly being re-written, making it extremely challenging, and sometimes quite frustrating to build and monetize social efforts.
A perfect example of this uphill battle is YouTube's recent decision to limit monetization on certain channels and videos.
Anthony Fantano, a popular YouTuber with more than 250,000 subscribers shared his views about YouTube's changes with Polygon.com.
"One of the biggest problems and inconsistencies with the platform is just that whatever rules are being written for the platform, they are not enforced across the platform — point break, period — they're not."
Swiftic's Solution for Social Influencers
Swiftic.io helps level the social playing field for influencers by allowing them to effortlessly create and publish their own branded mobile app.
Social influencers can now increase their reach, and monetize via subscription plans, exclusive content, affiliation links, ad placement as well as selling branded merchandise. In addition, updating content directly from mobile devices is as simple as posting a status update.
The Value of Social Data
The potential for social influencers to essentially own their social assets with a dedicated mobile app delivers an unprecedented benefit of collecting and owning both their own, as well as they're follower's data at a much more granular level than ever before. Follower data is essential towards creating better engagement with fans, as well optimize monetization efforts, especially when working with today's top brand who are particularly interested in reaching the right demographics.
The beauty of Swiftic.io's solution is that all of the app's features are tailor made to the social influencers needs, with features such as: social integration, store, custom feed, my style, special push notifications, and many more.
Social influencers are now invited to sign up to Swiftic.io's app creation platform by visiting - http://www.swiftic.io. Once approved, the Swfitic team proceeds to create a tailor-made, dynamic editable mobile app which is based on the most advanced PWA (progressive web app) technology.