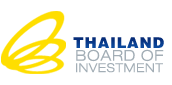 Medical device manufacturing is one of Thailand's strongest industry sectors, and the opportunities for collaboration and foreign investment in this sector are plenty.
BANGKOK (PRWEB) February 02, 2018
Thailand BOI will be sending a delegation to MD&M West, the world's largest annual medtech event, in Anaheim, California on February 6-8, 2018. MD&M West serves to connect advanced design and manufacturing professionals, medtech suppliers, and engineers and provides an opportunity to identify and capitalize on new business opportunities. The Thai delegation, led by Mr. Chokedee Kaewsang, Deputy Secretary General of the Thailand Board of Investment and head of its U.S. Desk, will attend to connect with medtech industry leaders as well as promote Thailand's strong manufacturing sector and medical device offering.
Thailand's status as a leading global medical hub and excellent quality of life makes it one of the world's best locations for medical device manufacturing. Cost effective, high quality manufacturing opportunities are abundant, and the country's positioning in one of the world's most populous regions, ASEAN, fosters constant growth and innovation in this sector. The country boasts 56 medical centers recognized by the Joint Commission International, the highest number in ASEAN, and a medical device market estimated at USD$1.259 billion in 2016. Government-supported organizations such as the National Center for Genetic Engineering and Biotechnology, the Thailand Science Park, and the Thailand Center of Excellence for Life Sciences (TCELS), all support the country's medical tourism and manufacturing sectors, including research and development.
"We look forward to speaking with North America's medical manufacturing community in Anaheim this month," said Deputy Secretary General Kaewsang. "Medical device manufacturing is one of Thailand's strongest industry sectors, and the opportunities for collaboration and foreign investment in this sector are plenty. American investors who haven't considered establishing operations in Thailand, the medical tourism capital of the world, and expanding their businesses to the ASEAN regional market, ought to."
At the conference, Mr. Kaewsang will lead a seminar titled "Lunch & Learn: Medtech Opportunities in Thailand", in which he will present in detail the incentives the Thailand Board of Investment will offer to investors in the medtech sector. He will be accompanied by Dr. Rome Jutabha, who will present on opportunities in the sector and offer anecdotes on the experience of doing business in Thailand. The seminar will take place at the Anaheim Convention Center, North Level, Room 212AB on February 7th from 11:45 am to 1:00 pm. Both Mr. Kaewsang and Dr. Jutabha will stay on thereafter to answer questions and speak to attendees.
The Royal Thai Government offers attractive incentives to companies considering establishing a presence in Thailand, which include corporate income tax exemptions, permits to bring in expatriates, and access to resources such as the Strategic Talent Center to assist companies in identifying and retaining science and technology experts, both Thai and foreign.
Several global companies have already taken advantage of Thailand's excellent medical technology sector. Medical manufacturing companies such as Baxter, Medtronic and CardinalHealth all have chosen Thailand as their ASEAN base of operations. The Otsuka Group, a Japanese pharmaceutical company, established the Thai Otsuka Pharmaceutical company in 1973 and has been producing medical food products in Thailand since. Thai Otsuka has capitalized on Thailand's excellent food production capabilities and high quality medical technology offering for over 40 years and is a shining example of the wealth of opportunity available to foreign investors in Thailand's medical sector.
About BOI
The Thailand Board of Investment (BOI) is the investment promotion agency for Thailand that facilitates foreign direct investment. BOI's services are free of charge and customized to help business succeed in Thailand. For more information, please visit http://www.boi.go.th and http://www.thinkasiainvestthailand.com.