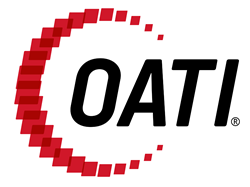 Minneapolis, Minnesota (PRWEB) February 26, 2018
OATI is pleased to announce Athens Utilities Board (AUB), a Tennessee-based municipal utility, chose OATI's webCVR solution to help with their voltage management project. OATI's webCVR solution will be used to manage their voltage levels in order to reduce system peak demand and decrease expenditures on wholesale power purchase, manage reactive power issues, and reduce system losses. Additionally, as part of the webCVR solution, the system load forecast functionality will be provided to predict future periods of high demand and trigger CVR events.
OATI webCVR is a pre-configured, cloud-based solution designed to quickly perform voltage reduction for utilities with fewer than 40,000 meters. The solution is one of the most cost-effective ways to manage electrical loads for peak shaving or energy efficiency purposes. By controlling voltage-regulating devices utilities can actively decrease voltage consumption through changes on target distribution circuits by three to five percent while safely staying within ANSI standards.
Utilities may request a complimentary benefit analysis from OATI to discover their savings potential with webCVR based on each utility's unique situation. The analysis collects information on number and type of customers, type of peak demand, winter and summer peak data, residential and commercial and industrial (C&I) substations, as well as residential and C&I feeders. Complete results are delivered within three business days.
"We are proud to support AUB and provide our utility customers the ability to help decrease voltage consumption with lasting economic benefits," said Sasan Mokhtari, President and CEO of OATI.
About AUB
Athens Utilities Board is a not-for-profit organization that has been owned by the city of Athens since 1939. They provide power, water, wastewater, and natural gas services to customers in Athens and the surrounding McMinn County in Tennessee.
About OATI
OATI provides innovative solutions that simplify, streamline, and empower the operational tasks required in today's energy commerce and Smart Grid. Serving more than 2,000 customers in North America, OATI successfully deploys and hosts diverse mission-critical solutions committed to industry standards and stringent security guidelines.
OATI (http://www.oati.com) is a leading provider of Smart Grid, Energy Trading and Risk Management, Transmission Scheduling, Congestion Management, Distribution, and Market Management products and services. OATI is headquartered in Minneapolis, Minnesota, with offices in California, Punjab, Telangana, and Singapore. For more information, please contact sales@oati.net.