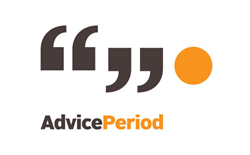 LOS ANGELES (PRWEB) February 07, 2018
AdvicePeriod, a national network of like-minded advisors, announced today the addition of Christopher Girbes-Pierce, CFP®. Chris is the 20th Partner Advisor AdvicePeriod has brought on board in the past 18 months.
"We are thrilled to have Chris on the team," said Larry Miles, AdvicePeriod Principal. "He is planning first and tech-focused. We have a common vision for the wealth management firm of the future."
Chris and AdvicePeriod first met several years ago when the AdvicePeriod team founded Betterment for Advisors and Chris had just started his solo practice. "I loved their tech-enabled approach," shared Girbes-Pierce. "We spent hours discussing our shared mission of impacting lives through technology and planning."
When AdvicePeriod opened its doors to advisors in mid-2016, Girbes-Pierce was an early inquirer. But the timing was not right. "I was too small," explained Girbes-Pierce. "I was just getting my business going, and the AdvicePeriod guys wanted to see if I could deliver before letting me on the team."
And deliver he did. Girbes-Pierce has built a truly digital practice of diverse, up-and-coming clients. "What Chris has done is impressive," said Miles. "At this point, he has dozens of clients, and he's doing it the right way. I suspect he will do big things with us."
Beyond technology and financial planning resources, Girbes-Pierce is excited to make better use of his time now that he can rely on AdvicePeriod's back office. "I loved owning my own business," Chris stated, "but ultimately, I got in this industry to help people. AdvicePeriod will handle my operations, reporting, compliance, and finances so I can focus on my clients."
AdvicePeriod expects to announce additional Partner Advisors in the coming months. "We are built for advisors, by advisors," explained Miles. "There are advisors all over the country looking for something better. And we are here to help."
About AdvicePeriod
AdvicePeriod is a leading, SEC-registered investment advisor dedicated to focusing clients on the important decisions necessary to managing their wealth. Our mission: To make wealth management more fair, effective and successful, for clients and advisors alike. To learn more, visit: http://www.adviceperiod.com.