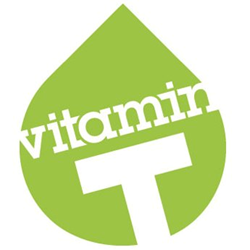 LOS ANGELES (PRWEB) February 08, 2018
Vitamin T, a leading talent agency for digital creatives and marketers, announced the release of its 2018 Digital Creative & Marketing Salary Guide, an indispensable tool for companies hiring both full-time and freelance talent. The guide provides pay ranges for 37 positions in senior, mid-level, and junior roles in the fields of development, design, marketing, content/delivery, and user experience (UX), as well as a list of the year's hottest creative and marketing trends.
The guide ranks the top paying markets for creatives, including the top five: San Francisco, New York, Boston, Newark, NJ, and Stamford, CT. It also provides localized calibration across 34 North American markets, so companies throughout the US and Canada can calculate wages for their specific location.
One of the most significant trends noted in this year's guide is the increased demand for UX designers. A full 87 percent of hiring managers claim UX as being one of their primary hiring concerns. Another key finding is that 93 percent of companies are building transformative teams; dynamic workforces which consist of full-time employees as well as freelancers.
The Vitamin T 2018 Digital Creative & Marketing Salary Guide also includes a strategic planner to help companies plan for the hires needed to achieve their unique business goals.
According to Vitamin T president Susie Hall, "It's increasingly hard, and sometimes unlawful, to ask about prior salaries, so many employers are left in the dark when trying to offer competitive compensation plans. Our salary guide is designed to help businesses looking to hire in-demand digital creative and marketing talent. Built on real-world salaries, it gives hiring managers the insider knowledge they need to attract and retain top talent."
By providing up-to-date compensation and trend information, Vitamin T's salary guide gives companies the edge they need to successfully attract and retain top talent in the digital creative and marketing fields.
Download your copy of the Vitamin T 2018 Digital Creative & Marketing Salary Guide.
About Vitamin T
Vitamin T is the talent agency for digital creatives. We personally meet each of our candidates face-to-face and conduct hands-on assessments and full portfolio reviews to ensure our talents' skills are best in class. We provide subsidized medical, dental, and vision benefits, as well as a 401(k) plan—not to mention free online training through Aquent Gymnasium. And because we're local, you'll always have highly qualified candidates as fast as humanly possible. To learn more, please visit vitamintalent.com.
Contact Details:
Tim Donnelly, Media Contact
Phone: 323.475.7372
Email: tdonnelly(at)vitamintalent(dot)com
Address: Vitamin T
5670 Wilshire Blvd #1000
Los Angeles, CA 90036
Web: vitamintalent.com
Source: Vitamin T