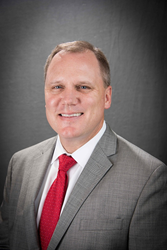 In a time when more people are going to college instead of entering the trades, PRSM Foundation can help bridge the skills gap while it helps other nonprofits that need improvements to their facilities.
DALLAS (PRWEB) February 08, 2018
The Professional Retail Store Maintenance Association (PRSM), the authority on retail, multi-site facilities management is pleased to announce the PRSM Foundation, Inc., a 501(c)3 philanthropical, nonprofit entity of PRSM Association which uses the talent and resources of retail facilities management professionals to impact the lives of those in need.
The Foundation promotes charitable projects, education, industry research and training for individuals and companies engaged in Retail Facilities Management. It also organizes volunteer activities to support other non-profits organizations that need facility maintenance repairs and improvements.
"PRSM Foundation is an excellent way to give back to the retail facilities management community and other charitable organizations," said Bill Yanek, PRSM CEO. "In a time when more people are going to college instead of entering the trades, PRSM Foundation can help bridge the skills gap while it helps other nonprofits that need improvements to their facilities."
The Foundation initiatives will be funded through direct donations, sponsorships of the Annual PRSM Charity Golf Classic, the Head Shot Lounge, Gala Dinner and many other planned charitable activities.
PRSM Foundation will focus on four strategic initiatives:

Educational Scholarships: Work with educational institutions to establish collaborative partnerships to develop retail facilities management degree programs and will award scholarships to individuals interested in pursuing a degree in retail facilities management.
Apprenticeship Programs: Support facilities maintenance organization in developing apprenticeship programs to recruit, train and retain talent in the skilled labor workforce.
Industry Research: Identify critical trends that will provide foresight in retail facilities management and will fund and conduct research that no one organization can undertake on its own.
Charity Projects: Organize volunteer charity project workdays to assist non-profit organizations in retail and maintenance improvement of their facility on a local and national basis.
The 2017-2018 PRSM Foundation Board of Directors consists of: Chair, William Ackerman, National Sales Executive at Vixxo Sign and Lighting; Vice Chair, Bruce Condit, VP Communications & Public Affairs at PRSM Association; Treasurer, Leigh Pearson, RFMP, Director Facility, Environmental and Procurement Services at Staples Canada; and Secretary, Lynn Harnishfeger, CRFP, RFMP, Director of National Accounts at Springwise Facility Management. Brenda Villarreal, PRSM Manager, Professional Development, serves as Executive Director of the Foundation.
"We are thrilled to be a part of the PRSM Foundation," Ackerman said. "The Foundation provides PRSM a wealth of opportunities to help others, educate and influence the industry and elevate the PRSM brand to a new level."
PRSM Impact!, the original PRSM charity function, will continue as the tactical force behind the PRSM Foundation. The Foundation empowers PRSM Impact! and expands its ability to execute local charity projects, provide scholarships and conduct industry research and training.
For more information about the PRSM Foundation, please visit http://www.prsm.com.
About the Professional Retail Store Maintenance® Association (PRSM)
PRSM Association, the authority on Retail and Multi-site Facilities Management, is the leading membership organization for retail facilities and vendor professionals. PRSM empowers the Retail Industry facilities management with best practices, benchmarking, education, discussion forums and trusted partnerships. Chartered in 1995, and with approximately 950 member companies, PRSM community values are founded on a spirit of innovation, resourcefulness, the quest for knowledge and ethical business relationships. Members depend on PRSM to help them achieve greater success and a competitive advantage through quality programs and resources.