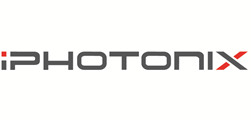 I am committed to the strategies that will help us win with our customers, enable rapid growth of our products and services, and deliver strong value
RICHARDSON, Texas (PRWEB) February 12, 2018
iPhotonix, an industry innovation leader in cloud-enabled software defined access, including intuitive orchestration layer management of SD-LAN and virtual CPE solutions, announced today that they have appointed Mitch Fleming as President. Mr. Fleming will report to Amir Elbaz, Chief Executive Officer of iPhotonix.
In his role, Mr. Fleming will oversee all commercial aspects of the company including Strategy, Sales, Product Development & Marketing. He will be responsible for further targeting the company's mission and vision and ensuring overall alignment across the organization.  
Amir Elbaz, CEO of iPhotonix and the board expressed confidence in Mr. Fleming's appointment, saying, "We are very excited to have Mitch onboard to help iPhotonix's position as an innovative leader in the field. He is a proven industry executive with significant expertise in value creation and has a strong record of leading organizations. Mitch brings a wealth of strategic, commercial and operational experience that will elevate iPhotonix to the next level."
Mr. Fleming was previously Executive Vice President of Global Sales for Ingenu, focused on delivering LPWAN IoT solutions. Prior to that he served as Vice President of Sales for Huntsville-based Adtran Inc, and Silicon Valley based telecommunication companies Cyanoptics and Calix. He has a long history of successfully leading both private and public organizations in all stages of growth.
"I am eager to join iPhotonix and honored to assume the role as President," said Mitch Fleming. "There is a strong entrepreneurial spirit at the company, and it starts with the exceptional employees and the culture of innovation that Amir has created. I am committed to the strategies that will help us win with our customers, enable rapid growth of our products and services, and deliver strong value."
Mr. Fleming's focus will be on building a business strategy to enable iPhotonix to maximize its growth in the rapidly-transforming telecommunications field.
"This is a period of explosive growth in our company and tremendous change within the industry," said Mr. Elbaz. "We have significantly strengthened our brand recognition and are entering into meaningful partnerships with key players in the industry.  We continue to see rapid adoption of our technology leadership in SD-LAN and virtual CPE. The Board and I are extremely confident that Mitch is the best leader to help sharpen our strategies and lead the execution of our next phase of expansion.
About iPhotonix
iPhotonix is a Richardson, Texas-based company and the global technology leader in cloud enabled edge access and enterprise solutions. iPhotonix advances open and modular software platforms that simplify network operations, enables multi-vendor hardware deployments, and seamlessly connects physical and virtual networks. iPhotonix augments its optical access offering with its powerful and agile iPhotonix Virtual Network (iVN) platform that enables the creation of network-managed services for a fraction of the cost and time it takes to deploy such services with today's technology. iPhotonix combines dynamic, industry-leading R&D with pragmatic innovation that reliably provides solutions for some of the best-in-class communication and IT companies across the globe.
For more information visit: http://www.iphotonix.com
For additional inquiries, please contact:
iPhotonix
Phone: 214-575-9300
Email: sales(at)iphotonix.com