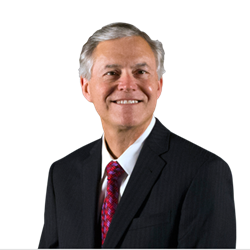 "Higher interest rates are actually a good thing overall. It means that the economy is strengthening and GDP may be accelerating. It is the great time to work with a wealth management advisor to get a solid plan in place to take advantage of it."
HOUSTON (PRWEB) February 14, 2018
CORDA Investment Management, LLC anticipates that the newly confirmed Federal Reserve Chairman, Jerome Powell, will follow the current dot plot and raise interest rates three times in 2018. The company expects that this will be a sign of a very good economy and will directly impact the wealth management firm's clients.
On January 23, 2018, the United States Senate confirmed Federal Reserve Governor Jerome Powell to a four-year term as Federal Reserve Chairman. Despite his Republican politics, Jerome Powell earned much bipartisan support from both Republican and Democratic lawmakers. Powell is expected to help ensure that the right amount of federal regulations are in place while removing unnecessary ones, to move toward higher interest rates, and to reduce the federal balance sheet.
According to John Schloegel, lead portfolio manager at CORDA Investment Management, LLC, "Powell's appointment as the new Federal Reserve Chairman represents a tremendous investment opportunity for our savvy clients. We can use any corresponding market volatility to our advantage, especially as it relates to the equity and bond markets. As a value management firm, we have our clients invest in the best long-term investment opportunities when they are at their lowest price. In the short term, higher interest rates can spook the market and bring down stock prices where a firm like ours can take advantage of longer term buying opportunities."
When interest rates are raised, it typically signals the strengthening of the economy and increased confidence in the markets. Interest rates in the United States have been kept artificially low since the recession in 2008 as a way to stimulate the economy. Higher interest rates mean that there is more confidence in the economy, so the Federal Reserve does not need to provide incentives to stimulate it any more.
As John Schloegel says, "Higher interest rates are actually a good thing overall. It means that the economy is strengthening and GDP may be accelerating. It is the great time to work with a wealth management advisor to get a solid plan in place to take advantage of it."
To take advantage of the investment opportunities that stem from the confirmation of the new Federal Reserve Chairman, CORDA Investment Management, LLC is encouraging new clients to contact them at http://www.cordamanagement.com.
About CORDA Management
CORDA Investment Management, LLC is a Texas-based wealth management firm that helps clients across the United States. With three office locations, CORDA Investment Management, LLC specializes in equity markets, value investing, and retirement investing. To learn more or to request an appointment, call (855) 439-0665 or visit one of CORDA Investment Management's locations in Houston, Austin, or Dallas.
CORDA Houston office (headquarters)
8955 Katy Freeway
Suite 200
Houston, TX 77024
281-407-1531
CORDA Dallas office
15660 N. Dallas Parkway
Suite 1425
Dallas, TX 75248
469-453-6498
CORDA Austin office
1101 S Capital of Texas Highway
Building G, Suite 150
Austin, TX 78746
512-518-6849
For more information, visit the firm's website at http://www.cordamanagement.com/.