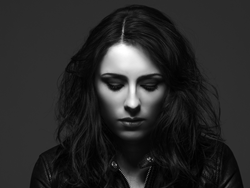 The global challenge has an added focus this year for people that are hurting and feel "lost" in institutions of despair, helping to fortify our "Unlocked Spirit" campaign for those in prisons, addiction facilities, homeless shelters, mental hospitals, and group homes, states Dr. Kemp.
(PRWEB) February 13, 2018
UR2.Global names United Kingdom's Aubrey Whitfield – producer, multi-instrumentalist, and singer-songwriter as its 2018 Honorary Artist-in-Residence (HAR) for its global grassroots humanitarian project which showcases the ARTS to uplift the self-esteem of humanity. UR2.Global is a psycho-spiritual arts project of The Sacretherapy Institute (pronounced sacred-therapy with a silent d) a not-for-profit organization. "We are so pleased to have such a talented and passionate artist and producer spearhead the annual global artist challenge to uplift self-esteem" states President and Co-Founder - Amelia Kemp, Ph.D., LMHC. "UR2.Global Project was created to send a profound message to the segment of mankind who thinks only the famous and rich are important with hopes that they will understand that UR2 - "you are too" important, worthy, and valuable beings with something great to contribute to the world society. And this year, Aubrey, who is known for empowering women will help us assist ALL of mankind with her instrumental song 'Lost' she commissioned for the 2018 Artist Challenge. The global challenge has an added focus this year for women and men that are hurting and feel "lost" in institutions of despair, helping to fortify our "Unlocked Spirit" campaign for those in prisons, addiction facilities, homeless shelters, mental hospitals, and group homes.
Aubrey is one of the very few professional female music producers in the UK and was named London's producer of the year in 2017. She exemplifies high esteem herself, having been founder one of the most successful independent record labels in England during the early 2000's (Chromium Records). Shortly after, she signed a record deal with Broken Music Publishing/Ripe Recordings and remixed two songs by US artist Electron Love Theory, which were play listed on hundreds of radio stations worldwide. In 2013, she wrote and produced her debut EP, Code Red, featuring the singles 'Pinball' which was streamed over 1.1 million times in 2015 and 'Every Cloud' which was play listed on several major TV channels including Airwave TV. She also founded her second record label, 2ube Records in 2015. And if that's not enough, it was her song 'A Place Beyond the Stars' that resonated most with the UR2.Global mission to uplift humanity.
Likewise, Aubrey states that she was attracted to the UR2.Global Self-Esteem project because "Having a high self-esteem equates to having a high level of self-confidence. Having confidence in yourself will help you to do amazing things with your life. With high self-esteem and confidence, you can achieve any ambition you strive for. You can stand up for what you believe in and you can defend yourself with confidence and strength in the face of adversity. But most importantly, we deserve to have confidence in ourselves because we are all beautiful".
Aubrey's instrumental song: 'Lost' may be used by singer/songwriters and spoken word artists around the world to use as the background music to their artistic creation that must promote self-esteem and upliftment to women and men that are hurting and feeling disenfranchised and/or in institutions as described above. Women and men within the institutions themselves are also invited to participate in the artist challenge to encourage one another. Music videos are also welcomed. All entries will be showcased on the UR2.Global site and every entry will receive an award. The entries will be sent to facilities around the world that opt in. As a bonus, the first five artists to register and send in their song or spoken word will be given a love offering of $100 for their participation.
"I hope artists take advantage of this opportunity to uplift those who are in locked facilities", states Lamarr Kemp, Sr., MBA - Vice President of UR2.Global. "Oftentimes, these members of our world society are minimized as contributors to the world. They also need our support and encouragement to unlock their spirits."
Complete submission guidelines may be found on the website at UR2.Global. Artists 21 years old and older are welcomed to participate, ranging from amateurs to professional artists, to retired senior citizens who thought it was too late to pursue their artforms, including artists within the institutions. The deadline for the Spring submissions is June 30, 2018.
The Sacretherapy Institute's UR2.Global Self-esteem Project features music therapies, psychodramas, visual arts, and literary arts of all genres for the upliftment of mankind and also reviews and showcases the works of popular artists who also inspire the world. The Sacretherapy Institute was created as a result of Dr. Kemp's book titled: From Psychotherapy to Sacretherapy which she also wrote to uplift humanity after having been a psychotherapist for 20 years. Throughout that time, she was dismayed by the number of people in the world that didn't see their innate value and worth. Therefore, with her also being a singer/songwriter she recalled how uplifting her use of music and psychodrama had been therapeutically, and decided to merge music with healing by performing and using her stage name: Dr. K's Music Therapy. As such, UR2.Global is the culmination of this merger with all the ARTS and the Institute's desire to uplift the self-esteem of humanity.
For more information visit http://www.UR2.Global or contact Lamarr Kemp at UR2.Global(at)gmail(dot)com.