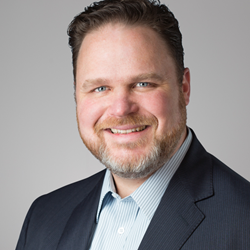 Minneapolis, Minnesota (PRWEB) February 14, 2018
YA, the market leader in delivering high-impact, data-driven marketing promotions for the nation's most respected brands, announced today that it has hired John Coskran as senior vice president of Finance. Coskran will lead an experienced finance and accounting team as YA continues its expansion efforts.
Coskran most recently was senior director of Financial Planning and Analysis for Capella Education Company. In that role, he was responsible for all financial planning and forecasting, variance analysis and leading the executive team's financial review process.
Prior to that, he held several roles at Best Buy, including senior finance director, Domestic Financial Planning and Analysis; finance director, New Business Initiatives and Transformation; finance director, Decision Support-Middle America Segment; senior finance manager, Financial Analysis/Operation; vpr Matrix Inc. subsidiary; and finance manager, Strategic Operations/Merchandise Planning Analysis.
He also held roles at The Pillsbury Company and Arthur Andersen LLP.
Coskran holds several academic degrees, including a Bachelor of Arts degree in Economics from Carleton College in Northfield, Minn. a Master of Science of Accountancy from DePaul University in Chicago and a Master of Business Administration from Augsburg College in Minneapolis.
He also holds a Certified Public Accountant (CPA) certificate.
Coskran and his family live in Minneapolis.