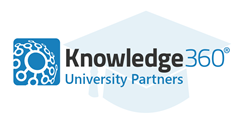 "Providing the students with access to real-world tools will enhance their learning and understanding of how competitive intelligence functions within an organization to define, gather, analyze, and distribute information in support of better strategic decision-making."
Washington, DC (PRWEB) March 01, 2018
Cipher, a global provider of competitive intelligence and technology solutions, has partnered with Purdue University to provide access to its Knowledge360® competitive intelligence software in an effort to enhance student learning in competitive intelligence studies.
"We created a custom instance of Knowledge360® for the MBA students to use when learning about competitive intelligence," said Peter Grimm, CEO of Cipher Systems. "This exposes the students to a tool for advanced research and analytical projects early in their careers, giving them an advantage post-graduation. Knowledge360® is a widely-recognized platform and many of the students will likely encounter it when they join the workforce."
"Providing the students with access to real-world tools will enhance their learning and understanding of how competitive intelligence functions within an organization to define, gather, analyze, and distribute information in support of better strategic decision-making," said Hal Kirkwood, Associate Professor and Business Information Specialist at the Roland G. Parrish Library of Management & Economics at Purdue University. "Having this hands-on experience will give these students an edge in the job market and make them more valuable assets for prospective employers."
Grimm advised that Cipher regularly partners with universities and membership associations to drive innovation in the competitive intelligence space. "We are excited to help the Purdue University students grow and excel as they are the future of the competitive intelligence industry."
About Cipher
Cipher is a full-service competitive strategy and technology firm. We provide world-class consulting services and technology solutions that help our clients gain and maintain a competitive edge. Cipher's Knowledge360® is an all-in-one, cloud-based competitive intelligence solution that automates the collection and organization of information from a multitude of sources, allowing users to collaborate in real-time to develop strategic insights that provide a competitive edge.
About Purdue University
Purdue University is a public research university founded in 1869 after Lafayette businessman John Purdue donated land and money to establish a college of science, technology, and agriculture in his name. The main campus in West Lafayette, Indiana, offers more than 200 majors for undergraduates, about 70 master's and doctoral programs, and professional degrees in pharmacy and veterinary medicine. In addition, Purdue has 18 intercollegiate sports teams and more than 900 student organizations.
For more information or an interview, contact Julie Dellinger at Cipher Systems at j.dellinger(at)cipher-sys(dot)com or +1 443.321.0704.