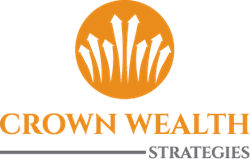 EL PASO, Texas (PRWEB) February 18, 2018
Crown Wealth Strategies held a reception for over 100 El Paso business leaders and families last week at the Cortez building. Crown Wealth President Lizzie Dipp Metzger had been named 2017 Council President at New York Life and was the first Hispanic woman to receive this award which is the highest honor awarded by New York Life to its more than 12,000 career agents.
Crown Wealth Strategies is a comprehensive wealth strategies firm in El Paso, TX serving clients nationwide. As a Financial Professional, Dipp Metzger provides clients with an integrated retirement and insurance strategy focused on maximizing value over the course of their lifetime. Lizzie's focus is physicians, professionals, and business owners in the affluent market. Lizzie provides holistic strategies for retirement, college funding, business planning, and wealth accumulation.
Lizzie Dipp Metzger is a member Agent, The Nautilus Group®, a service of New York Life Insurance Company -http://www.TheNautilusGroup.com Financial Adviser offering investment advisory services through Eagle Strategies, a Registered Investment Adviser. Registered Representative offering securities through NYLIFE Securities LLC, Member FINRA/SIPC, a Licensed Insurance Agency, • 303 N. Oregon Suite 1100 El Paso TX 79901 •915-534-3200 Crown Wealth Strategies is not owned or operated by Eagle Strategies LLC or its affiliates.