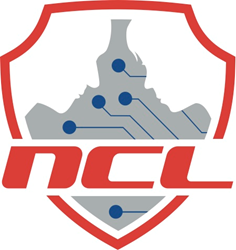 High school students can now match their hands-on cybersecurity skills against 2-year and 4-year students and schools, providing a pathway to collegiate cybersecurity programs.
CHEVY CHASE, Md. (PRWEB) February 22, 2018
The National Cyber League (NCL) is opening its defensive and offensive puzzle-based, capture-the-flag style cybersecurity competition to high school students. Registration begins Feb. 26.
By opening registration to this population, NCL aims to drive more students into STEM education and careers. The NCL virtual training ground will help them prepare and test themselves against cybersecurity challenges they are learning in the classroom.
Through the engaging platform of the competition, players will have simulated experiences such as being a cybersecurity analyst at a police station when hackers infiltrate the city's networks. In that situation, players can prove their talent by performing tasks to track down the hackers. Some of those tasks could include grabbing metadata from an image to track where the hackers have been or analyzing forensic log files to identify who infiltrated data from the police station's network.
"NCL is the leading collegiate educational cybersecurity competition today. We are excited about expanding the competition and learning experience to high schools across the country," states Dr. Dan Manson, NCL commissioner. "High school students can now match their hands-on cybersecurity skills against 2-year and 4-year students and schools, providing a pathway to collegiate cybersecurity programs."
Since 2013, NCL has provided an ongoing virtual training ground for participants to develop, practice and validate their cybersecurity knowledge and skills using next-generation, high-fidelity simulation environments. Originally a Fall Season sport (October through December), NCL grew from 939 participants in 2013 to 3,461 in 2017. To fulfill their quest to continuously offer a cybersecurity training ground, NCL launched its first full Spring Season in 2017 with over 1,700 players. For 2018, NCL will once again integrate new content and challenges for players.
Each challenge of the game revolves around skills used by actual cybersecurity professionals. Afterwards, all players receive an NCL Scouting Report that identifies their strengths and weaknesses. This report shows players their growth and pinpoints areas to work on. Eventually, these students will be able to include those NCL stats in their resumes to validate their growth and skills in cybersecurity.
"The NCL challenges helped me gain practical experience on topics that are otherwise very difficult to gain experience in. This helped me secure a job as an SOC Analyst. I am very happy. My job is like facing the NCL challenges every day," according to a 2017 Fall Season player.
Regular Season registration is $25 and runs from Feb. 26 to March 25. Late registration is $35. For more information, visit http://www.nationalcyberleague.org/spring-season.
About National Cyber League
The National Cyber League (NCL) provides a cybersecurity training ground in a high-fidelity simulation environment that requires participants to work individually in the Regular Season and in teams during the Postseason events. The NCL events are designed for participants to solve real problems with actual deadlines under time, technical and resource constraints. The NCL assists higher education institutions across the country in student preparation for its events and for professional certifications. Companies seeking qualified talent can access the NCL's Scouting Reports to evaluate potential cybersecurity professionals who have demonstrated skills in the NCL events. The NCL is where cybersecurity is a passion for students, faculty and the workforce. To learn more, visit nationalcyberleague.org.