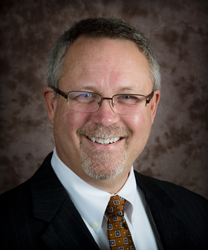 We're making our culture better by improving our communications, investing in new competencies and sending decision-making power to those who need to make the right decisions at the right time.
OTSEGO, Minn. (PRWEB) February 23, 2018
Accurate Home Care, LLC (AHC), a leader in home healthcare and mental health services, today announced that Bill English has been appointed Chief Operating Officer of the company. Joining President/CEO Rick Bourne, English will focus on company-wide system changes and honing company culture.
English will use his expertise as former business owner with over 20 years of business leadership experience to move the company forward driving the long-term efforts of office and field personnel.
English remarked, "We're making our culture better by improving our communications, investing in new competencies and sending decision-making power to those who need to make the right decisions at the right time. With a dedicated focus on decisions, competence and communication, we'll transform this good company into a great company."
English brings deep expertise to this new role at AHC. Over the past four years he has worked as interim CEO/COO within companies in need of growth and improvement. Bourne noted, "Bill acts as a change agent with his perspective both as a business owner and consultant. His passion for resetting our day by day operations will show immediate value to both our employees and clientele."
Accurate Home Care provides comprehensive home healthcare services throughout Minnesota. Treating both body and mind, they offer in-home nursing care, personal care, and mental health services for people of all ages. Founded in 2002, Accurate strives to improve their client's quality of life through their excellence in care. http://www.accuratehomecare.com