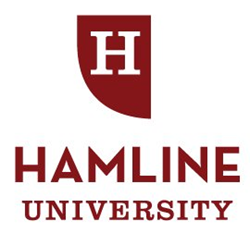 If you look at the four communities collectively, you'll find that they represent four distinct pictures of America today. These four cities are role models, offering lessons in how to overcome polarization.
ST. PAUL, Minn. (PRWEB) February 26, 2018
American politics in the Age of Trump seems politically polarized and unable to get anything done at the national and state level. Yet Hamline University is partnering with four communities in Minnesota, demonstrating how people from different backgrounds can work together at the local level to overcome this political polarization.
These communities are partnering with Minnesota Community Assembly (MNCA) and Hamline University in a series of gatherings to rethink civic connections, imagine how local government might be designed for the 21st century, and rebuild government to listen, understand, and act.
Three Minnesota communities – Brooklyn Park, Red Wing and Willmar – engaged in a community assembly in 2017. In 2018, at least one more community – Maplewood – will participate. The assemblies are led by Hamline political science professor David Schultz, noted expert on elections, politics, and public policy, and are funded by grants totaling nearly $500,000 from the Joyce Foundation and the William and Flora Hewlett Foundation.
"The communities participating in the assemblies exemplify the effects and challenges of significant shifts in demographics, politics and the economy," Schultz said. "If you look at the four communities collectively, you'll find that they represent four distinct pictures of America today. These four cities are role models, offering lessons in how to overcome polarization. By documenting their stories and how the assemblies can contribute to much-needed change, we plan to create and share a tool-kit for others to tailor to their own needs."
The selected communities represent different populations, demographics, geography, and politics. A snapshot of the communities participating in an assembly looks like this:
Brooklyn Park: A vibrant city of various cultures and ethnicities and holds the title of sixth largest city in Minnesota. It's also a rich example of what future cities of Minnesota and around the U.S. will look over the next 20 to 25 years both politically and demographically.
Maplewood: An early post World War II inner-city suburb of 38,000 founded in 1957, faced with having to redefine itself as it moves from a 95% white, traditional bedroom community to becoming a racially diverse working-class community.
Red Wing: A community representative of traditional and rural America demographics and core industry types like manufacturing and healthcare that fuel their livelihood. With just over 16,000 residents, it strives to support local businesses, capitalize on other economic opportunities including tourism and natural amenities, and connect with the broad range of needs of its growing and diverse population.
Willmar: A city with changing ethnic and cultural demographics due to economic opportunities that support a growing immigrant population. Willmar represents what U.S. cities are becoming in terms of demographics and political perspectives and seeks to model better ways to reflect the issues important to an ethnically diverse community.
This grouping is representative of thousands of modern cities confronting how to better respond to the needs of their residents. "We want to model a new and responsive way to gather, listen, and collectively address these needs," Schultz commented. "The assemblies recognize the importance of working with a demographically-representative group of residents to gain insight into what government reforms these often underrepresented persons believe would constitute real change."
The assembly process, led by a variety of facilitators from the Amherst H. Wilder Foundation, explains what local government does and how it operates. This foundation lays the groundwork for an intense process of deliberating and expressing their stories and views in a safe, supported environment. They then share their reforms with their elected officials in effective ways geared toward positive, sustainable change and outcomes.
"It's significant that the assemblies are happening at a time when the federal government and many state governments are polarized and local government is one of the only places where all residents and community members can still have a meaningful voice," Schultz noted.
To observe an assembly (Maplewood in spring of 2018), media may contact Minnesota Community Assembly via email at hello@mnassembly.org or contact the assembly grant manager Miriam Ziven at 612-523-2180, or David Schultz at 651-523-2858.
About David Schultz
Dr. Schultz is a professor of political science at Hamline University. He has taught classes on American government and election law for more than 25 years. Schultz, a three-time Fulbright scholar and winner of the Leslie A. Whittington national award for excellence in public affairs teaching, is the author and editor of 30 books and 150 articles on American politics and law and is a frequently quoted political analyst in the local, national, and international media. His most recent book is Presidential Swing States: Why Only Ten Matter.
About MN Community Assembly
Minnesota Community Assembly (MNCA), a series of community gatherings, spurs participants to rethink civic connections, imagine how local government might be designed for the 21st century and rebuild government to listen, understand and act. Assemblies averaging 50 participants over the course of several days, create policy recommendations for residents and elected officials and identify ways for local government to better serve their community.Connect with MNCA at mnassembly.org, on Facebook and Twitter at MinnCommunity
About Hamline University
Creativity and innovation in teaching and learning are the hallmarks of Hamline University—home to nearly 4,000 undergraduate and graduate students. They are challenged inside and outside of the classroom to create and apply knowledge in local and global contexts while cultivating an ethic of civic responsibility, social justice, and inclusive leadership and service. Hamline is highly ranked in its class by a number of sources including U.S. News and World Report, Forbes.com, Washington Monthly, and Princeton Review. Founded in 1854, Hamline is Minnesota's first university and among the first coeducational institutions in the nation.