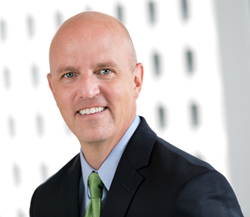 "Dave will leverage his experience as a Healthcare CIO to lead a growing Evergreen team that is focused on delivering solutions that are innovative, relevant, and evolving to meet the needs of healthcare systems across the country." -Drew Madden
MADISON, Wis. (PRWEB) March 01, 2018
Evergreen Healthcare Partners is pleased to announce Dave Lundal has joined as Managing Partner and Vice President of Advisory Solutions. Dave will leverage his experience as a Healthcare CIO to lead a growing Evergreen team that is focused on delivering solutions that are innovative, relevant, and evolving to meet the needs of healthcare systems across the country.
"Dave's arrival at Evergreen marks an important milestone in our mission to be an industry leading healthcare consulting partner for our clients," said Drew Madden, Managing Partner and co-Founder of Evergreen. "With Dave's experience as a CIO and healthcare executive, we have a unique opportunity to develop and deliver solutions curated by someone who has faced the same challenges that CIOs encounter daily."
Dave has spent over 27 years in healthcare IT working for both payor and provider organizations. Over the last decade he has served as an executive and CIO at three different health systems across the country. Dave's passion for mentorship and ground-breaking technology has also led him to advisory roles for several healthcare start-up companies.
"Now more than ever, healthcare is in need of innovate solutions to improve quality and reduce cost," stated Lundal. "I was attracted by Evergreen's vibrant culture and commitment to growing their consulting services to become a full-service healthcare consulting provider. I am excited about our ability to combine our collective EHR, operational, advisory, and Information Services expertise to create and refine service offerings that will provide value to our healthcare partners."
About Evergreen Healthcare
Evergreen was founded in 2017 by Managing Partners Rebecca Bottorff, Aaron Friedman, Jeff Leach and Drew Madden. Evergreen offers industry leading healthcare consulting services to client partners across the country.