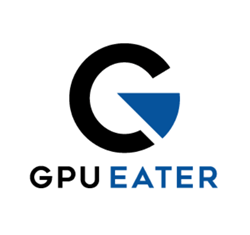 IRVINE, Calif. (PRWEB) March 06, 2018
California startup Pegara, Inc. launched the world's first set of deep learning instances based on GPUs from American chip maker AMD through its "GPU EATER" heterogeneous cloud computing service.
website: GPU EATER
Although much of today's deep learning research is conducted using GPUs (graphics processing units) from NVIDIA, in conjunction with libraries it provides, such as CUDA and cuDNN, the revision of the company's EULA (End User License Agreement) content for its consumer graphics drivers around December 2017 has raised strong voices of concern among researchers and developers at domestic and overseas universities and enterprises about potential termination of research projects and delays in their practical application.
To date, many researchers and developers have used consumer products from NVIDIA for their projects. This is because performance comparisons of learning models commonly used in deep learning research show almost no differences in performance between enterprise and consumer GPUs. Going forward, however, the usage of NVIDIA products for such applications will require the purchase of enterprise products, with price tags maximum 10 times the level of their consumer equivalents, or use cloud instances with such products installed.
Given this situation, we believe the promotion of deep learning research and development using products from AMD, whose GPU market share is second only to NVIDIA, is essential to the continued health of the deep learning development movement. In particular, we have conducted a wide variety of operational tests using AMD GPUs for applications such as AlexNet, VGG, GoogLeNet, Inception v3, CNN/DCNN, RNN, LSTM, MLP, GAN, DCGAN and RCNN and have procured consumer GPUs from AMD and used them to develop ultra-lightweight proprietary cloud management systems.
Usage fees will start at $0.341 US per hour with no startup fee charged. Users may select their desired GPUs among AMD's Radeon(TM) Vega Frontier Edition, Radeon RX Vega 56 and Radeon RX 580, and available operating systems include Ubuntu and CentOS. All storage is provided on SSD hardware. No additional IOPS and disk volume fees are charged. For details, please refer to the GPUEater website.
website: GPU EATER
Sales/support-related inquiries: info(at)pegara(dot)com
Media/interview-related inquiries: press(at)pegara(dot)com
Investment/other inquiries: contact(at)pegara(dot)com
In the future, Pegara plans to offer enterprise services as well as computing resource cloud services built to feature not only GPUs but a variety of other processor types as well, such FPGAs and ASICs.
About Pegara, Inc.
Company name: Pegara, Inc.
Address: 4000 Barranca Pkwy, Suite 250, Irvine, CA 92604, U.S.
Co-founders: CEO Shunsuke Ichihara, CTO Akihito Nakatsuka
Established: September 21st, 2015
Website: http://www.pegara.com
Field of business: Deep learning research and development, cloud hosting engine development