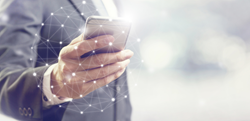 It opens up new opportunities for law firms by saving time, conserving resource and keeping clients connected, enabling them to focus on other areas of their business and future opportunities
(PRWEB UK) 21 March 2018
Developed to enable law firms to make their customers feel valued, secure and up-to-date, the inCase mobile app allows law firms to do all that and more. It increases efficiency while improving visibility and boosting customer satisfaction.
Clients that download the app can access it 24/7 to see case updates and progress, removing the need to rely on law firm office hours. They can also send and receive documents securely and instantly – faster and more reliable than waiting on the postal system (not to mention cheaper). Most importantly, clients can be kept informed, with expectations managed and challenges addressed before they become obstacles.
A December 2017 article in Legal Futures asserted that over 47 percent of conveyancing clients expect digital comms updates throughout the process. Although valued by customers, this is costly and time-consuming for legal professionals. The app relieves this by satisfying communication requirements like these while making clients feel included and informed and leaving legal professionals more time to focus on securing a satisfactory outcome for clients.
With the sensitive nature of legal and confidential documents, security and fraud are a concern for many law firms communicating with clients. The inCase app removes the need to post or email such content, relying on the client's much safer smartphone PIN or fingerprint security – invaluable when clients are required to provide info like bank details or identification documents.
Sales and marketing director at inCase, Rob Hosier explains the options for law firms:
'The app is available off-the-peg, or can be fully branded with any firm's identity. A completely bespoke version is also available to integrate with existing processes and case management systems.
'It opens up new opportunities for law firms by saving time, conserving resource and keeping clients connected, enabling them to focus on other areas of their business and future opportunities.'