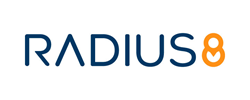 "Our goal is to expose our local products based on intelligence data of what is happening in and around that particular local market to capture consumers and drive them into our stores, where the average order size is greater" -Edward Park of GUESS
LAS VEGAS (PRWEB) March 19, 2018
Today, Radius8, Inc., the leader in localization, announce a new addition to its product offering that allows customers to shop the nearest store directly from a Radius8 powered Smart Bar local product widget. By allowing customers to click to reserve or buy at their nearest local store, retailers can now monetize any webpage, SEO landing page, store locator page, mobile application or online look-book. This new functionality drives conversion and foot traffic into stores by delivering on customer expectations of a streamlined and connected store experience.
GUESS Inc., who has been working with Radius8 since 2016 to revolutionize the way they connect with customers locally, will launch the technology this month on their local store SEO pages powered by Yext.
Currently, Guess is utilizing Radius8 to power locally relevant product placement on their store SEO Yext pages. With the introduction of this new Smartbar, customers will be able to reserve products directly from these pages, shortening the path to purchase and increasing conversion of local-intent web traffic that frequents these pages.
Edward Park SVP Head of Retail – Digital – Allocations says of the new Radius8 features, "Our goal is to expose our local products based on intelligence data of what is happening in and around that particular local market to capture consumers and drive them into our stores, where the average order size is greater."
"Radius8's new Shoppable bars create a truly novel way to capture and drive more online to offline traffic in a way that is totally seamless for our customers."
The new shoppable smart bar functionality will be available to all Radius8 retail customers starting today.
About Radius8:
Radius8 enables retailers to sell more to consumers by creating store-centric online experiences, and in-store experiences based on local digital demand. These experiences are now table stakes to meet today's industry standards and consumer expectations and allow you to improve profitability by increasing consumer engagement. Radius8 can generally be implemented in less than 30 days regardless of a retailer's technology stack, and without requiring changes in store associate behavior or investing in new infrastructure. Customers who have adopted Radius8's technology include GUESS, John Varvatos, and Zumiez.