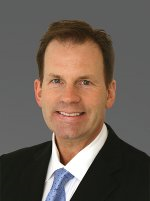 Chicago, IL (PRWEB) March 21, 2018
Becker's Healthcare is pleased to welcome Dr. James Lynch and more than 222 other talented medical professionals as speakers for Becker's 16th Annual Future of Spine + The Spine, Orthopedic and Pain Management-Driven ASC Conference, June 14 to 16 at the Swissotel in Chicago.
SpineNevada Founder Dr. James Lynch, a board-certified spinal neurosurgeon and spine surgeon, performs over 200 cervical spine fusions a year. He has been named a Top Neurological Surgeon in Nevada and serves as a leading authority on ASC development through national lectures and membership in professional organizations. He will discuss the important topic of ancillaries in a June 14 keynote speech titled "Ancillaries: The Only Way to Survive in Independent Spine and Orthopedic Practice."
Regent Surgical Health CEO Chris Bishop will discuss total joints in ASCs and the biggest challenges in ASCs on June 14. As the leader of a company partnered with 26 surgical facilities in the U.S. and Europe, he's focused on continuing Regent's growth and driving the rollout of new outpatient service lines. Mr. Bishop was previously a partner and senior vice president at Blue Chip Surgery Center Partners and vice president of acquisitions and business development at Ambulatory Surgery Centers of America.
Ann Geier, MS, RN, CNOR, CASC, is chief nursing officer of Surgical Information Systems. She will speak on a panel called "Work Life Balance: Myth or Possible? Physician / Staff Burnout and How to Avoid It" on June 14, alongside other talented leaders in the ASC space. With more than 30 years of experience in the ASC industry, she advises SIS ASC customers on best practices and strategies for improving efficiency, compliance and quality of care.
Deepak Chavda, MD, an orthopedic surgeon and founder of Texas Bone & Joint Center, will join a panel of ASC leaders June 14 to discuss total joints in ASCs. Dr. Chavda focuses on general orthopedics, including trauma, knee injuries and lumbar spine injuries. He serves as a reviewer for the "Orthopedic and Sports" sections of medical journals and is a member of the American Academy of Orthopedic Surgery and Texas Orthopedic Association.
Becker's thanks its corporate partner, Johnson & Johnson One Medical Device, for its title sponsor support of the event.
To hear these healthcare leaders, other great speakers and keynotes such as Joe Montana, join Becker's Healthcare at its Future of Spine + The Spine, Orthopedic and Pain Management-Driven ASC Conference, June 14 to 16 by registering here: https://www.regonline.com/registration/Checkin.aspx?EventID=2050742 or contact Jessica Cole by email at jcole@beckershealthcare.com or by phone at 312-929-3675.
For the complete conference brochure, click here: https://www.beckersasc.com/june-conference/.