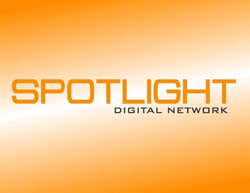 Content is king today and all participants will receive a tremendous amount of impressions and content". Not only will they receive a professional 30 minute interview, but they will also get a 5 minute spot on the National Broadcast
NEW YORK (PRWEB) March 16, 2018
Spotlight Television today announced a brand new series of 1-on-1 and roundtable interviews. The 26-episode series, called "Inspiring Leaders, Inspiring Solutions," will feature discussions with some of the most amazing and interesting individuals, from the world's of business, industry, travel and automotive, art and entertainment.
"From company CEO's, to the technical wizards behind the scenes who create the magic that make their companies products and services so special, this will be your opportunity to hear first hand, the fascinating stories of how it all happened, from those who actually made it possible," said executive producer Harry Oates.
"This new series will focus on those who are ambitious and inspiring - while illuminating new ways for all of us to achieve success in all areas of our lives. Our primary goal is to better educate and inform our viewers on issues which impact them on a daily basis, recognizing business leaders and entrepreneurs who have shown outstanding performance and tenacity in developing successful companies throughout our country," he added.
Spotlight Television will produce "Inspiring Leaders, Inspiring Solutions" at their sound stage studio facilities in New York. The production team will also travel the country to capture on-location footage to enhance all the new interviews.
"Our goal with this new series, is to constantly deliver engaging and compelling productions," said Damon Roberts, host of Spotlight Television. "Our national show reaches an elite business audience and features one-on-one interviews and profiles of business leaders and innovators to hard to reach C-level executives, decision makers, investors, entrepreneurs, early adopters and savvy consumers."
"There will tremendous value for the participants," said producer Jason Feinberg. "Not only will they receive a professional 30 minute interview, but they will also get a 5 minute spot on the National Broadcast, to air in over 50 million homes, and a block of commercials to brand themselves and their appearance on the show. Content is king today and all participants will receive tremendous impressions and all digital rights to their content. They can then use it on their own social media and marketing applications."
Submissions are now being accepted and space is limited. Interested parties should go here to submit your company or product for episode consideration.