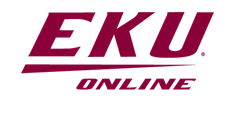 We are proud to offer online students the same degree we teach on campus.
RICHMOND, Ky. (PRWEB) March 22, 2018
The Eastern Kentucky University Department of Exercise and Sport Science has announced its first online degree program. A bachelor's degree in sport management will be available online beginning fall 2018. The curriculum was designed by the Sport Management Program Review Council and has been offered on campus since 2009.
"Sport management has proven to be a quality degree that meets or exceeds industry standards. We are proud to offer online students the same degree we teach on campus," said Dr. Shelia Pressley, interim dean of the EKU College of Health Sciences.
Recent EKU graduates are working with NASCAR, the Dallas Cowboys, the Cincinnati Bengals and YMCA of Kentucky. Job opportunities include corporate partnership manager, contract analyst, athletic administrator and event coordinator.
Online students will benefit from:

A flexible, accredited online degree with no campus visits required
Course topics that employers value such as sport finance, coaching psychology and management of sports organizations
Dedicated advisors who work with them from application through graduation
A generous transfer credit policy
A university ranked among the best schools for online degrees by U.S. News & World Report and Military Times
Classes will begin in August. For more information, visit go.EKU.edu/Sport18.
Consistently recognized as having some of the nation's best online degree programs, EKU strives to make quality education accessible to everyone. EKU is an accredited, brick-and-mortar institution that has offered online degree programs since 2006. Today, more than 30 undergraduate and graduate degree options are available in a variety of fields.