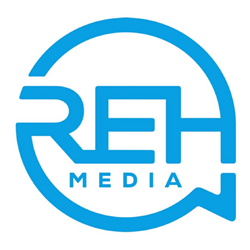 We are extremely pleased with our rebranding efforts and are now well positioned to offer our Social Media Marketing, Strategies, and Services offerings to an even broader array of small to mid-sized businesses and non-profit organizations ~Lanae Paaverud
SHAKOPEE, Minn. (PRWEB) March 22, 2018
REH Media is pleased to announce the completion of its re-branding initiative. In recognition of its maturing capabilities and focus, REH Media chose to celebrate its foundational premise, that Real Engagement Happens. This engagement is built via Social Media, through a focus on community.
Now in its 10th year of providing Social Media marketing services, first as Social Networking Nanny, and now as REH Media, the core mission remains the same, "Helping businesses get social". This mission is accomplished through a full offering of Social Media services, from strategy design through setup and maintenance.
REH Media has worked with hundreds of businesses across the United States in a variety of industries including retail, services (legal, talent, etc) and non-profits. REH Media diligently works to develop and maintain a connected community for its clients.