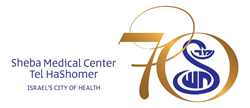 "It made all of us affiliated with Sheba proud to be part of such an important cause," said Peter Halasz, Chairman of American Friends of Sheba in New York. "It felt like we were listening to science fiction, but it was real."
NEW YORK (PRWEB) May 14, 2018
On Thursday, May 10, Dr. Eyal Zimlichman, an internal medicine physician at the biggest and most comprehensive hospital in the Middle East – Sheba Medical Center, Tel Hashomer – talked about the latest revolutionary developments in healthcare. He spoke at an American Friends of Sheba Medical Center event, 'A Look Into The Future of Medicine,' which was hosted at the law firm of Schulte, Roth and Zabel.
Dr. Zimlichman described a future where patients will be greeted at hospitals by virtual nurses. Doctors, with the use of robotics, will be able to perform heart surgeries on patients across the world. And people will be able to carry instruments on their bodies that will enable them to get CAT scans and MRIs from the comfort of their own homes.
Sheba Medical Center, Tel Hashomer is taking a step toward the future through their new Innovation Center. Sheba is already known as a hub for medical innovation for Israel, and this new development will take them above and beyond to push the envelope on medical innovation. The Sheba Innovation Center focuses on predictive medicine, virtual reality and telemedicine – three areas that are transforming health care. This kind of technology allows an idea to rapidly develop into a product that can then be used to save and treat patients.
Dr. Zimlichman is currently the Deputy Director and Chief Quality Officer at Sheba Medical Center, Tel Hashomer. He is a pioneer when it comes to using technology to improve the quality of healthcare and the safety of patients.
Another example of high-tech innovation at work can be seen at the cardiac ICU at the Lily and Edmond Safra Children's Hospital at Sheba Medical Center, Tel Hashomer. It currently houses an 'iRobot doctor.' This machine helps physicians to check on their patients without having to enter the hospital room and interfere with any protocols that may have been set in place.
"It made all of us affiliated with Sheba proud to be part of such an important cause," said Peter Halasz, Chairman of American Friends of Sheba in New York. "It felt like we were listening to science fiction, but it was real."
To request photos from the event or interviews with Dr. Eyal Zimlichman, contact Elian Dombey at 954-681-8056 or via email through elian(at)redbanyan(dot)com.
About Sheba Medical Center, Tel Hashomer:
Born together with Israel in 1948, Sheba Medical Center, Tel Hashomer is the largest and most comprehensive medical center in the Middle East. Sheba is the only medical center in Israel that combines an acute care hospital and a rehabilitation hospital on one campus, and it is at the forefront of medical treatments, patient care, research and education. As a university teaching hospital affiliated with the Sackler School of Medicine at Tel-Aviv University, it welcomes people from all over the world indiscriminately.