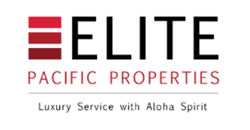 Known for her exceptional experience both in Hawaii and international markets Brandt's move to Elite Pacific Properties will be a powerful combination.
HONOLULU (PRWEB) June 14, 2018
Elite Pacific Properties, one of Hawaii's leading luxury real estate firms, is pleased to announce that prominent Oahu broker Myra Brandt has joined the Elite team. Brandt, who co-founded and was Principal Broker of well-regarded brokerage Kahala Associates, leaves her current role as Principal Broker at List Sotheby's International Realty to step into her new role as Partner at Elite, where, in addition to serving her loyal clientele, she will leverage her decades of Hawaii luxury brokerage leadership to assist the executive team at the fast-growing company.
"I have the utmost respect for Myra and her accomplishments," said Paul Mayer, Managing Partner. "She started and grew Kahala Associates into a top Oahu luxury brokerage. Then, after the merger with List Sotheby's, she repeated that performance, providing the combined company with strong leadership and growth. We are absolutely thrilled and honored to have Myra joining Elite as a Partner."
Brandt co-founded Kahala Associates in 2001. They structured Kahala Associates as an employee-owned company, allowing agents to purchase shares and ultimately become part owners in the company. It was this business model and customer service-oriented culture that brought longstanding success to the first employee-owned luxury real estate firm in Hawaii.
In 2014, Brandt merged Kahala Associates with Japanese held LIST Sotheby's International Realty, and became Principal Broker of the combined firm, a position she has held since that time. Licensed since 1981, Myra Brandt is one of the most well-known and respected luxury agents in Oahu. Known for her exceptional experience both in the Hawaii and international markets, and her commitment to excellence, Brandt's move to Elite Pacific Properties, Hawaii's top volume luxury brokerage, will be a powerful combination.
About Elite Pacific Properties:
Locally owned and operated, Elite Pacific Properties was founded in 2005 by Stephen Cipres and Paul Mayer. The company has over 200 professional agents in nine offices on Oahu, Maui, Kauai, and the Big Island, along with a 50 person support staff. As a full-service real estate firm focused on luxury residential property sales, multi-unit projects/developer sales, vacation rentals and property management, Elite is a member of Who's Who In Luxury Real Estate, an exclusive organization of the top luxury brokers in the world. Elite Pacific Properties closed 2017 with almost $1.2 billion in sales, solidifying its status as the No. 1 volume luxury brokerage in the Hawaiian Islands. The firm has also appeared on Inc. Magazine's "Inc. 5000" list for the past five years, as well as Pacific Business News' "Fastest 50" company list for the past four years. For more information, visit ElitePacific.com.