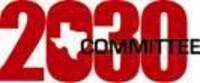 Austin, TX (Vocus) December 16, 2008
The Texas Transportation Commission will hear an estimated price tag for meeting Texas' transportation needs in the coming two decades from the citizens' panel charged with developing the needs assessment for pavement and bridge maintenance, urban mobility and rural mobility and safety.
The 2030 Committee , an independent 12-member panel of Texas business leaders, was created in May 2008 by Commission Chair Deidre Delisi. The committee has spent the past seven months directing the development of a comprehensive analysis of the state's likely transportation needs in pavement and bridge maintenance, urban mobility and rural mobility and safety between now and 2030. The committee was charged with developing a cost estimate in 2008 dollars to meet those needs, which include both expansion of and improvements to the state's transportation system.
The committee held public hearings in six Texas cities and solicited public comment via e-mail, postal mail and fax. In all, 172 individuals offered suggestions and comments, including 92 who testified in person during the public hearings. The committee also provided guidance and direction to a nationally renowned team of transportation experts who conducted the technical analysis. Team members are from the Texas Transportation Institute at Texas A&M University; the Center for Transportation Research at the University of Texas at Austin; and the University of Texas at San Antonio.
The committee's draft findings will be presented to the Texas Transportation Commission during the commission's meeting Wednesday afternoon at Texas Department of Transportation headquarters in Austin. Following the presentation, the 2030 Committee will be available to the media for a brief question and answer session.
Who:
2030 Committee members (list attached)
Where:
Dewitt C. Greer Building
Delegation Room, First Floor
125 E. 11th Street, Austin
When:
Wednesday, December 17, 2008
1:30 p.m. 2030 Committee presentation to the Texas Transportation Commission
2:30 p.m. 2030 Committee press conference
Background:
http://texas2030committee.tamu.edu/
For additional information, contact Rick Davenport, Texas Transportation Institute: (979) 862-3763
# # #